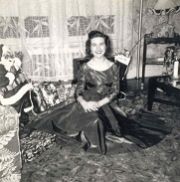 | | |
| --- | --- |
| Date of Birth | October 21, 1929 |
| Date Deceased | July 10, 2020 |
| Hometown | Hornell |
| Home State | N.Y. |
Mildred A. McAnany
HORNELL – Mildred A. McAnany, 90, a longtime resident of Hornell, passed away Friday afternoon (July 10, 2020) at her home in Morgan Estates Assisted Living in Geneseo, N.Y., where she resided for the last four years.
Born Oct. 21, 1929 in Mt. Vernon, N.Y., she was the daughter of Frederick and Mary (Kerley) Schwartz. On Sept. 26, 1953 she married John E. "Jack" McAnany who predeceased her in 2004 after 51 years of happiness together. Besides her parents and husband, she was also pre-deceased by her sister, Marian Israel.
In addition to being a homemaker, Mildred was the "Welcome Wagon Lady", proprietor of the "New Glass Collector's Corner" and a founding member and President of "Historic Hornell". She was recognized with the "Paul Malo Award" by the Landmark Society of Western New York for her work preserving historic buildings in Hornell. Mildred was a former communicant of St. Ann's Church in Hornell and an active member of S.S. Brendan and Jude Parish in Almond N.Y.
Millie and her husband Jack enjoyed the simpler moments in life including their front porch at night along with traveling together whether it be a day trip to East Aurora or a vacation to Ireland. Millie enjoyed her Tuesday morning breakfasts at The Country Kitchen with her fun-loving Red Hatters. An ice cream aficionado, Millie enjoyed having ice cream at Jenkins Farm Market as is known as a "two sundae a day gal".
Her loving family includes her four children, John S. (Deborah) McAnany of Cuylerville, N.Y., Paul E. (Jeanne) McAnany of Hornell, Eileen A. (Michael) Dill of Greece, N.Y. and Mark J. (Elaine) McAnany of Churchville, N.Y. ; 13 grandchildren, John F. McAnany, Meghan Simms-Talton, Joshua Hart, Michael McAnany, Erica Brady, Patrick (Jenny) McAnany, Steven McAnany, Maureen McAnany, Lauren Incardona, Michael Incardona, Ryan McAnany, Kyle McAnany and Erin McAnany; 11 great-grandchildren; as well as many, loving nieces and nephews and wonderful friends.
The family of Mildred McAnany thank the staff at Morgan Estates Assisted Living and Livingston County Hospice for the wonderful care and compassion given to Millie.
The Bishop & Johnson Funeral Home, Inc. 285 Main St., Hornell is honored to serve the family of Mildred A. McAnany.
There will be no calling hours. A private Mass of Christian Burial will be celebrated at St. Jude's Chapel in Alfred, N.Y. at the convenience of the family. Committal prayers and interment will follow at St. Mary's Cemetery, Town of Fremont.
All services will be live streamed and may be seen either on the homepage of www.bishopandjohnsonfuneralhome.com (please see link for live stream) or on the Facebook page of Bishop & Johnson Funeral Home, Inc. for 30 days beginning at 11 a.m. Wednesday (July 15, 2020).
In lieu of flowers, those wishing may contribute in her memory to the Hornell Public Library, 64 Genesee St., Hornell, N.Y. 14843 or any charity of the donor's choice. choice.
Online condolences or remembrances of Mildred are welcomed on the Facebook page of Bishop & Johnson Funeral Home, Inc.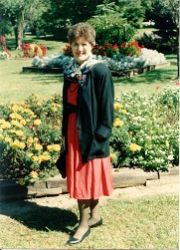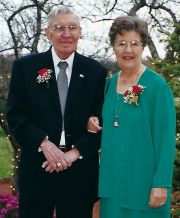 Subscribe to receive updates