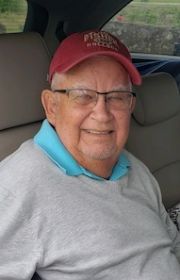 | | |
| --- | --- |
| Date of Birth | July 26, 1938 |
| Date Deceased | April 9, 2022 |
| Hometown | Avoca |
| Home State | N.Y. |
| Service Date | August 10, 2022 |
| Service Time | 3:30 p.m. |
| Service Location | Avoca United Methodist Church |
William E. Hunt
Avoca, NY – William E. Hunt (Bill) 83 of Avoca, NY passed away at his home with family by his side on Saturday April 9, 2022. He was born in Avoca NY on July 26, 1938 to the late Harold and Iva (Mattoon) Hunt.
Bill was a loving husband, devoted father, grandfather, and a good friend to many. Bill is survived by his wife Bonnie (Julien) of 56 years and daughter Kristin Hunt-Noteware and son-in law Tom and two grandsons Hunter and Brayden, brother-in-law William Feely, Brothers in-law Neal (Kitchie) Julien, Lynn (Betty) Julien, David (Cindy) Julien, many nieces and nephews and special cousins.
Besides his parents, Bill was predeceased by his sister Bonnie Feely and mother and father-in law Dolores and Don Julien.
Bill was a graduate of the Avoca Central School and served in the US Army from 1961-1963. Bill returned home and worked for "Hunt's Market" for many years stocking and delivering groceries. He then went on the Steuben County Purchasing Department where he retired in 1999 after 25 years. Bill packed a lot of living into his 83 years.
Avoca was not only Bill's hometown but his happiest place. He was a Village Trustee for many years and was then elected Mayor of Avoca a job he felt very honored to do. He enjoyed serving and helping the Avoca community for a total of 32 years. Bill was active as a member of the Avoca Lions Club, Avoca American Legion, The Avoca Methodist Church, and was also a member of the Avoca Rod and Gun Club and the Avoca Fire Department. Bill was the 1st President of the Avoca Historical Society and also served as a director for the Bank of Avoca.
As a youngster, Bill loved playing with his friend Mort Payne and all of the Charlesworth Avenue kids. He worked mowing lawns and helping neighbors. At 16, Bill won his very first car a 1957 Chevy.
Bill was a sentimental soul and a collector of many things. He had a large collection of Ertl Banks, hats, key chains, golf balls, and model trains. Bill had a garden train at his Florida home that meandered through the front flower bed for all the neighbors to enjoy. A large train board is also set up in the basement of his Avoca home to display his collection of O-Gauge trains and his carefully crafted miniature Village of Avoca buildings. His historically accurate models of the Village buildings have been donated to the Avoca Historical society and are now on display for all to see.
Bill enjoyed wood working and creating holiday crafts. He shared and sold his crafts to many and took pride that they made people happy. For many years, he had a grand time bowling on Monday nights at Murphy's bowling alley and spending winters in Florida playing golf with his Florida friend group. Bill couldn't wait each year for spring. He was often found outside where he was meticulous about his lawn and trimming bushes. He planted a garden each year and grew raspberries and rhubarb. Bill enjoyed traveling, visiting with family and friends, and just taking a drive. He was a master at car washing and white wall scrubbing and would cringe at any speck of dirt on his car.
When not working on a project, Bill could often be found sitting quietly reading a book or sometime just "resting his eyes" in the sun. He enjoyed spending time on Keuka Lake watching the waves and boats go by. Bill was a wiz with jigsaw puzzles and enjoyed passing the time more recently feeding and observing the birds and squirrels. He was a jokester with a smile, making jokes and picking on those he loved. Often seen with his favorite vice, a toothpick in the corner of his mouth. Bill will certainly be missed by many, and his memory will live on in his family, friends, and grandsons.
A special thank you goes to Bill's caregivers Michelle Slayton Mehlenbacher, Wren Palmer and daughter Kristin. Bill would not have been able to stay at home without their assistance and care. Thank you to all the friends and neighbors who reached out to help the family to make Bill's last few months more comfortable.
There will be calling hours Wednesday (August 10, 2022) 2:00 p.m. to 3:00 p.m. at the Avoca United Methodist Church, 8593 Jacobs Ladder Rd., Avoca, NY 14809.  A memorial service will follow at 3:30 p.m., at the church.  The sharing of memories in Bill's honor will be encouraged.
In lieu of flowers the family wishes for donations to be shared in Bill's remembrance with the Avoca Gazebo Beautification c/o Terry Heinemann -Jacobs Ladder Rd. Avoca, NY 14809, The Avoca Methodist Church – 8593 Jacobs Ladder Rd. Avoca, NY 14809 or CareFirst 3805 Meads Creek Rd. Painted Post, NY 14870.
The Bishop & DeSanto (formerly Avoca) Funeral Home, 22 N. Main St., Avoca, is honored to assist Bill's family with the arrangements.
To leave your own personal remembrance or condolence you may click on the link below or visit the Facebook page of Bishop-Johnson & DeSanto Funeral Home.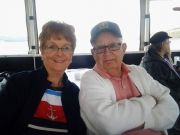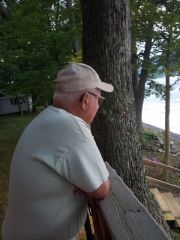 Subscribe to receive updates