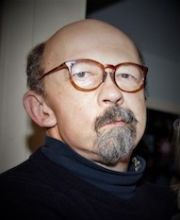 | | |
| --- | --- |
| Date of Birth | September 10, 1954 |
| Date Deceased | March 21, 2022 |
| Hometown | Hammondsport |
| Home State | N.Y. |
| Service Date | April 22, 2022 |
| Service Time | 4:00 p.m. |
| Service Location | Bishop & DeSanto Funeral Home, Hammondsport |
Vincent L. Nykiel
HAMMONDSPORT – After a courageous fight with cancer, Vincent L. Nykiel, formerly of Elmira, NY, died on March 21, 2022, at his beloved Keuka Lake home in Hammondsport, NY.
Vinnie was born in Elmira, NY, on September 10, 1954, to Joseph and Elizabeth Teresa Tinkler Nykiel. He was predeceased by his parents and dear brother Jerry Nykiel of Elmira, NY; Grandparents Franczek and Helen Majchrzak Nickel (Nykiel) of Hudson, PA; William G. and Teresa O'Daniels Tinkler of Elmira, NY; Uncles William J Tinkler of Hartford, CT; Theodore Nickel of Hudson, PA; Walter Nickel of Somerdale, NJ; Aunts Eleanor Nickel of Hudson, PA; Virginia Tinkler of Elmira, NY.
Vinnie is survived by his wife of almost 20 years, Janet Morningstar Nykiel, whom he renewed vows with on the romantic shores of Keuka Lake nearly every year (although no one was invited); stepsons and their children to whom he was the best Papa: Kyle and Cathy Felt of Kenai, AK, and children Kelsea McSparron of Sayre, PA; Mary and Luna of Kenai, AK; Brian and Lauren Felt and children Evan and Eric, all of West Chester, PA; Colin and Candace Felt of Towanda, PA, and children Morgan of Sayre, PA; Caylee of Locke, NY; Julian, Cadence and Echo of Towanda, PA;
Brother Kenneth and Jean Nykiel of North Canton, OH; Nephew Daniel Joseph Nykiel and Kristen Kassouf of Livonia, MI; niece Katherine Nykiel Simons, Jonah Simons and their son Roarke of Cayuga, NY;
Cousins David and Maribeth Nickel & Beverly and Kevin Myers of NJ; as well as several cousins in the Elmira area.
His family also included Janet's sisters Michele Morningstar & Karen and Cliff Miller; and her brothers Tom and Andrea Morningstar, Mark and Kelli Morningstar & their families.
Vinnie graduated from Southside High School in 1972, Corning Community College in 1974 and Cornell University in 1976. He earned master's degrees from Rutgers and Penn State University.
After graduation he proudly held an environmental position at the NJ Meadowlands, which led to his career with the New Jersey Department of Environmental Protection. Eventually returning to Elmira, Vinnie initiated the recycling program in Chemung County and ultimately became the manager of the Chemung County Solid Waste District. Vinnie later managed the Cornell Dairy and finished his career as Manager of Campus Services & Building and Grounds at Mansfield University.
Always interested in the environment, genealogy, painting, music, contra dancing, and Keuka Lake, Vinnie was passionate about gardening, politics, and making the world a better place. He campaigned for Mo Udall and Bill Bradley in the 70s and recently organized locally Citizens for a Better Southern Tier and various postcard writing drives, working tirelessly for national & presidential campaigns. He freely gave of his time to support liberal causes. Another avid interest was volunteering for the Town of Wayne History Group, researching, cataloging and giving presentations in the area. Vinnie was an enthusiastic UCLA basketball and NY Yankee sports fan. His gardens and waterfall were another great source of pride and pleasure, but his grandchildren held his heart.
Vinnie was a terrific husband and even better Papa to his ten grandchildren, encouraging them to "make healthy life decisions." His legendary bedtime stories were always requested, and his financial advice heeded. He enjoyed taking the grands boating, showing them his treasured Keuka Lake, and sharing his vast knowledge of history, geology, and botany with them.
Vinnie was diagnosed with Adenoid Cystic Carcinoma (ACC) many years ago and quietly managed his slow-growing disease. Recently the ACC became aggressive and sent him to Dana Farber Institute in Boston where he courageously participated with 35 others worldwide in a phase I clinical trial to advance medical science. Although initially Vinnie experienced positive indications of successful treatment, the cancer was relentless and not to be overcome.
A celebration of his life and accomplishments will be held on Earth Day, Friday, April 22nd, from 4:00pm – 6:00pm at the Bishop & DeSanto (formerly LaMarche) Funeral Home, 35 Main St, Hammondsport, NY.
Contributions can be made in his honor to: Adenoid Cystic Carcinoma Research Foundation, PO Box 442, Needham, MA 02494, info@accrf.org; ACS Hope Lodge, 125 S. Huntington Ave., Boston, MA 02130 www.cancer.org/HopeLodgeBostonDonate; or a charity of one's choice.
The Bishop & DeSanto (formerly LaMarche) Funeral Home, 35 Main St., Hammondsport, is honored to assist Vincent's family with the arrangements.
To leave your own personal remembrance or condolence you may click on the link below or visit the Facebook page of Bishop-Johnson & DeSanto Funeral Home.
Subscribe to receive updates