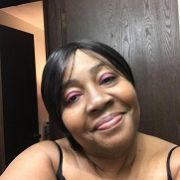 | | |
| --- | --- |
| Date of Birth | July 25, 1965 |
| Date Deceased | September 7, 2021 |
| Hometown | Niagara Falls |
| Home State | NY. |
| Service Date | September 18, 2021 |
| Service Time | 12 p.m. - 4 p.m. |
| Service Location | Avoca United Methodist Church |
Susan Nanette Johndro
NIAGARA FALLS/AVOCA – Susan Nanette Johndro, 56, of Niagara Falls, NY, departed this life on Tuesday, September 7, 2021. Susan will be greatly missed by all who knew and loved her, most especially her loving family and close friends. Susan lived life to the fullest and spread joy and laughter everywhere she went.
Susan was born at Ira Davenport Hospital in Bath, NY on July 25, 1965 to Alice and George Robinson. She graduated from Avoca Central School. Susan received a New York State Family Development Credential and held myriad jobs where she supported families in need. Her most recent job was as a bus monitor for the Niagara Falls School District, where the students called her "Miss Sue." In 1992, a daughter, Dakota Ann, was born to Susan and her partner, Ron LaFrance. Susan became a grandmother on December 13, 2020 with the birth of her grandson, Randall Laverne Russell, III. Her two proudest moments in life were the birth of Dakota and Randall, III. Susan loved spending time with family and friends, taking photographs, making crafts, cooking, dancing and listening to "old school" music. On February 15, 2021, Susan married her childhood friend, Richard Johndro of Avoca, NY.
Susan is preceded in death by her father, George W. Robinson, and her sisters, Joyce Jackson and Georgette Robinson. She is survived by her husband, Richard Johndro, her mother, Alice F. Robinson, her daughter, Dakota LaFrance of Niagara Falls, NY, her grandson, Randall Laverne Russell, III, her sisters, Beverly Robinson of Hempstead, NY, Kimberly Morris of Cohocton, NY, Helene Robinson of Long Island, and Avoca, NY, Bonnie Robinson of Enfield, CT, Michele Robinson-McGill of Horseheads, NY, her brother-in-laws Christopher K. Chaplin, Ron McGill, William Morris and Al Weaver, her sister-in-laws, Rebecca Cady, Anna Mullikin, Laurie Emery, Rosie Johndro, Melissa Martin, Mary Inscho, and Carrie Kniffin, her nephews and nieces Christopher G. Chaplin, Khalif Chaplin, Jenn Jones, Wesley McGill, Eboni McGill, her great nephew Christopher A. Chaplin, her dog "Georgie," and a host of beloved in-laws and extended family in New York and Florida.
Calling hours are Saturday, September 18, 2021 at the Avoca Methodist Church, 12:00-4:00pm.
The family asks that contributions in memory of Susan Nanette Johndro be made to the National Kidney Foundation. https://www.kidney.org/donation
The Avoca Funeral Home, 22 N. Main St., Avoca is honored to assist Susan's family with the arrangements.
Subscribe to receive updates