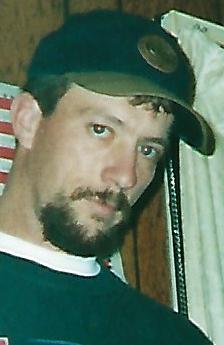 | | |
| --- | --- |
| Date of Birth | July 25, 1972 |
| Date Deceased | August 28, 2022 |
| Hometown | Canaseraga |
| Home State | N.Y. |
Steven R. Swain
CANASERAGA-Steven R. Swain, 50, passed away unexpectedly Sunday (Aug. 28, 2022) at his home on Jackson Street.
Steven is survived by his mother, Christine Rawleigh; stepdad, Myrle Rawleigh; sister, Edith Rawleigh; wife, Karen Swain; daughters, Clarissa Swain and Miranda Swain; stepdaughter, Cariann Faro; stepson, John Faro; three grandsons, Jaxson, Jayce and Nikolai; nieces, Brittany Stephens, Brenda Rawleigh, Chasity Eldridge; nephews, Michael Swain and Brandon Rawleigh; several aunts and uncles; his boss, Dan and Lynn Fitzpatrick. He was predeceased by a sister, Melinda Swain.
Steven graduated from Canaseraga Central School and proudly served his country with the U.S. Army beginning in 1990, where he drove truck and eventually became the Chief's/MP driver. After his honorable discharge in 1993 he returned home and started a family; his daughter Clarissa was born in 1994.
He began his employment with Dan Fitzpatrick of Shamrock Farms Fencing in Wayland, NY building fences and superstructures which are located all over the surrounding counties; this became his career, and he loved it!
Steve met his wife, Karen Swain in 2013 and gained two stepchildren, Cariann and John Faro, who he took in as if they were his own. He then had his youngest daughter, Miranda Swain.
He was a hard-working family man with many friends who adored him. He loved working and building things. He began a wood shop and spent many nights tinkering and making some beautiful pieces. He was a collector and always loved to show off his new and old pieces that he had been collecting for years. He put dedication and hard work into everything he did. He was an amazing son, husband, father and friend. He will always be loved and truly missed by so many.
Steve will be truly missed. As his daughter, I thank him for everything he has done for me, and everything he has taught me. There is not a day that doesn't go by that I don't grieve. You were taken away too soon. I love you Dad and thank you for everything.
A celebration of Steve's life will be held at a later date.
Those wishing may visit the Facebook page of Miranda Case and contribute to the memorial fundraiser for Steve's funeral and celebration of life expenses.
The Bishop-Johnson & DeSanto Funeral Home, 285 Main St., Hornell is honored to assist Steve's family with the arrangements.
Online condolences or remembrances of Steve are welcome in the comment section below or on the Facebook page of Bishop-Johnson & DeSanto Funeral Home.
Subscribe to receive updates