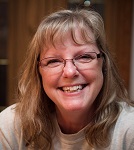 | | |
| --- | --- |
| Date of Birth | April 28, 1960 |
| Date Deceased | August 14, 2023 |
| Hometown | Bath |
| Home State | N.Y. |
| Service Date | August 21, 2023 |
| Service Time | 11 a.m. |
| Service Location | Bath National Cemetery |
Ruth Ann Verbanic
Ruth Ann Verbanic, age 63, passed away on Monday, August 14, 2023 at the Ira Davenport Memorial Hospital. Ruth was born April 28, 1960 in Adrian, Michigan and traveled widely throughout her life, living in states as varied as Arizona, Mississippi, Montana, and New York, among others. She worked diligently for Steuben County, NY from 1989 until she retired as a Social Welfare Examiner in Temporary Assistance in 2017. Ruth was always working on a home project and could turn a patch of dirt into a garden shed or a pallet of wood into a 4-tiered Christmas village display. She was known for her beautiful gardens and after years of raising flower beds, she had recently turned to vegetable gardening, which has been bountiful all summer.
Ruth was extremely proud to be a veteran serving our country for 30 years in the United States Air Force. She began her career with six years of Active Duty service from 1981 to 1987 as an Administrative Specialist at Keesler AFB, MS and Malmstrom AFB, MT. Upon her discharge, she moved to the East Coast where she continued her career as an Information Management Specialist with the 914th Airlift Wing and 328th Airlift Squadron, Niagara Falls ARS, NY. During her time at the Niagara Falls station she served in the Legal office, Communications and Airlift Squadrons, and Wing Executive Office. She also participated in three tours during the Gulf War. She enjoyed additional exercise tours in Japan, Midway Island, Alaska, Germany, and Puerto Rico. Ruth was frequently a part of the Inspector General team touring various Air Force bases within the United States, simply because she enjoyed "Driving Miss Daisy" around. She retired on April 1, 2011 at the rank of Master Sergeant.
Ruth loved being around her extensive family and one of her proudest achievements was being a great mother. Ruth adored her three children and strove to make every day with them magical and memorable, whether that was with pool parties and horseback riding or traveling with her kids to visit relatives and theme parks. She raised her children to believe in a simple saying: "I love you as much as a circle because a circle never ends." In her words, love is never ending and to have known Ruth is to love her forever.
Ruth was predeceased by her mother Ruth Viola (Opel) McMahon on May 19, 1971, father William Francis McMahon on February 5, 2006, brother Michael McMahon on July 5, 2021, and sister-in-law Shanna Hogan on September 1, 2020.  She is survived by her son John Wallace Russum III (Mari) of North Tonawanda, NY; daughters Jennifer Ruth Russum of Wilmington, NC; and Julia Viola Verbanic of Niagara Falls, NY; furbabies Daisy and Zombie; grandpuppies Kyleigh, Hecate, Jolene, Priscilla, Mable and Margaret; partner Anthony Razzi of Cohocton, NY; brother Patrick McMahon (Judy) of Avoca, NY; sister Cynthia Lewis (Doug) of Wheeler, NY; sister-in-law Karin McMahon of Hammonton, NJ; brother Billy McMahon (Jacqueline) of Avoca, NY; brother Bill Waring (Bill) of Portland, OR; sister Susan Jackson of Chandler, AZ; brother David Waring of Scottsdale, AZ; brother Daniel Waring (Maria) of Kingswood, TX; brother Lucas LaRussa (Amanda) of Chandler, AZ; brother Matthew LaRussa of Phoenix, AZ; and step-mother JoAnn LaRussa of Kingswood, TX, as well as numerous nieces and nephews across the country whom she loved dearly. Ruth is also survived by the airmen of the 914th Airwing division of the Niagara Falls Air Reserve Station who she proudly loved as her Air Force family.
Friends and relatives are invited to attend Ruth's calling hours on Sunday, August 20th, 2023, from 3:00 – 5:00 p.m. at Bishop & DeSanto Funeral Home, 22 N. Main St, AVOCA, NY 14809 and Ruth's funeral service and military honors on Monday, August 21, 2023 at 11:00 a.m. at the Bath National Cemetery, VA Medical Center, San Juan Avenue Bath, NY 14810. An informal gathering will proceed at the VFW, 7230 NY-54, Bath, NY 14810 on Monday, August 21, 2023 from 12:00 – 2:00 p.m. In lieu of flowers, those wishing may remember Ruth through memorial contributions to Finger Lakes SPCA, 72 Cameron St, Bath, NY 14810 or the DAV at: DAV (Disabled American Veterans) DAV Memorial Program, P.O. Box 14301, Cincinnati, OH 45250-0301.
The Bishop & DeSanto Funeral Home is honored to assist Ruth's family with the arrangements.
Online condolences or remembrances of Ruth are welcome below in the comment section or on the Facebook page of Bishop-Johnson & DeSanto Funeral Home.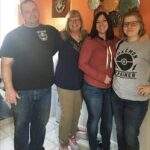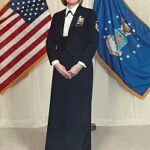 Subscribe to receive updates