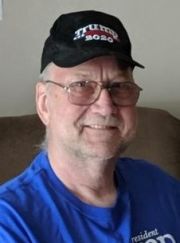 | | |
| --- | --- |
| Date of Birth | April 29, 1960 |
| Date Deceased | November 2, 2021 |
| Hometown | Avoca |
| Home State | N.Y. |
| Service Date | November 14, 2021 |
| Service Time | 3 p.m. |
| Service Location | Avoca United Methodist Church |
| Interment Location | Valley View Cemetery, Avoca |
Randy Dale Wydner
AVOCA- Randy Dale Wydner of Avoca, NY born April 29, 1960 in Bath, NY passed away November 2, 2021. Throughout the years, he was employed at Mercury Aircraft and Walmart driving semi-truck, before he became an owner operator in 2007 and started his own business named P&R Trucking.
Randy enjoyed camping, boating, restoring cars, but most importantly he really enjoyed spending time with his family. When his children were younger, he loved taking his family on yearly vacations to Canada, where they would enjoy going out on the lake to fish and waterski. He was joined on those vacations by his parents and other family members. Randy adored his wife, Pamela, and always looked forward to family vacations, where he could spend more time with her without having to be away weeks at a time. Randy started to teach his grandsons, Brandon, Trent and Cooper how to work in the garage and also how to restore/paint vehicles. They spent several days helping their grandfather repaint his semi-truck and work on the engine. Randy also loved to sponsor his granddaughter, Gabby, softball teams while she was in youth Cinderella softball. He enjoyed attending all the grandkids games and never missed one if he was home from the road. In the past 4-5 years, he also enjoyed spending every Fourth of July at his daughter's party with his whole family and his niece Amanda Hayward (Joe) and her two girls.
He is survived by his loving wife, Pamela Wydner (Ribble) of Avoca, NY; Daughters Heather Dickson (Erik) of Corning, NY and Jacqueline Shroyer (Thomas) of Bath, NY; Grandchildren Brandon Dickson, Trent Dickson, Gabrielle Shroyer, and Cooper Shroyer; Sister Dawn Ulmer (John) of Port Jervis, NY; Brother Frank L Wydner Jr. (Debbie) of Dillsburg, PA; Aunt Lillian Belanger (Reynold) of Avoca, NY; and many nieces and nephews.
He was predeceased by his Father, Frank L. Wydner, Sr.; Mother Donna A Wydner; Nephew Stephen Cooley; and Niece Tonia Wydner.
Calling hours are from 1 p.m. to 3 p.m. Sunday November 14, 2021 at the Avoca United Methodist Church, where a funeral service will take place following the calling hours at 3 p.m. Sunday with the Rev. Barre Butts officiating. Burial will follow at Valley View Cemetery, Avoca. A reception at the Avoca United Methodist Church will follow the burial. In lieu of flowers, donations may be made to the Avoca United Methodist Church.
The Avoca Funeral Home, 22 N. Main St., Avoca is honored to assist Randy's family with the arrangements.
To add your own personal remembrance or condolence you may click on the link below or visit the Facebook page of Bishop & Johnson Funeral Home, Inc.
Subscribe to receive updates