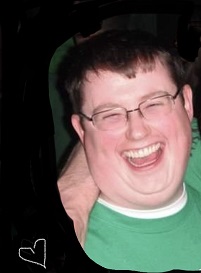 | | |
| --- | --- |
| Date of Birth | May 28, 1984 |
| Date Deceased | August 31, 2023 |
| Hometown | Painted Post/Hammondsport |
| Home State | N.Y. |
| Service Date | October 8, 2023 |
| Service Time | 1-4 p.m. |
| Service Location | JB's Bar & Grill, Pulteney, NY |
NATHAN ("NATE") COLE WILSON
It is with heavy heart that we announce the passing of Nathan Wilson – beloved husband, son, brother, uncle, and friend. Nathan (39) passed on Thursday, August 31st. 2023 at Robert Packer Hospital. Nathan loved his God, his family and friends, and his country.
Nathan was born in Scranton, PA on May 28, 1984.  Over the years, he lived in Dalton, PA; Denver, CO; Corning, Hammondsport and East Campbell, NY.  He graduated from Corning East High in 2002 and went on to graduate from Corning Community College and Mercyhurst University.  At the time of his passing, he was employed by Corning Credit Union as a Senior Mortgage Loan Coordinator.
Nathan and his love Ashley were married on July 16, 2016 at 4:19 pm at the Glenwood Club on the shores of Keuka Lake.  He loved Keuka Lake, and there are many fond memories of times spent on those waters.
Nathan loved to make people laugh and was always the entertainer of the party. He approached everything with a huge smile and an incredible sense of humor.  He treasured his family and friends and, even in his final days, knew the love shared through a hug.  He was an absolute Bills fanatic! Many memories were made at the Bills' stadium and at home watching games. Nathan also loved, as a kid, "spending weekends with his brother at Grandma's; going to The Villa; picking berries; and drinking iced tea by the garage".
Nathan is survived by his wife Ashley; parents Paul and Gail; brother Nicholas (Megan); niece Madelyn; nephew Owen; several aunts, uncles, and cousins; and many friends, including Billsy, Jamie, Crew, Cavy, John, Stacy, and Brian. He was predeceased by his loving grandmother Marion Wilson, who has by now reintroduced Nathan to his grandfather, Ellsworth.
A celebration of Nathan's life will be held on Sunday, October 8th. 2023 from 1-4 pm at JB's Bar and Grill (10832 Gloades Corners Road, Pultney, NY. In lieu of flowers, donations may be made in Nathan's memory to the East Campbell Fire Department and the Horseheads Kiwanis Club. The family would like to extend their thanks to the doctors, nurses, and staff of Guthrie Robert Packer Hospital's ICU who provided amazing care and compassion to Nathan and the family during his final days.
The Bishop-& DeSanto Funeral Home, 35 Main St., HAMMONDSPORT is honored to assist Nathan's family with the arrangements.
Online condolences or remembrances of Nathan are welcome below in the comment section or on the Facebook page of Bishop-Johnson & DeSanto Funeral Home.
It has been said that "people tend to believe that grief shrinks over time.  What really happens is we grow around our grief."  While Nathan is no longer with us on this Earth, our love for him will remain forever.  May we all grow from this tragedy and live our lives to honor his legacy.
need a hug
Subscribe to receive updates