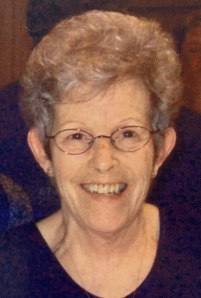 | | |
| --- | --- |
| Date of Birth | September 6, 1942 |
| Date Deceased | June 2, 2023 |
| Hometown | Pulteney |
| Home State | N.Y. |
| Service Date | June 9, 2023 |
| Service Time | 1 p.m. |
| Service Location | Bishop & DeSanto Funeral Home, HAMMONDSPORT |
Nancy Lee Hutches Snyder
 PULTENEY – Nancy Lee Hutches Snyder (80) of Pulteney, NY born on September 6, 1942 passed quietly on Friday (June 2, 2023) in Bath, NY.
A 1960 graduate of Hammondsport Central School, Nancy earned a nursing degree from St. James Mercy School of Nursing in Hornell, NY. Fresh from nursing school and recently married to Larry Snyder, Nancy worked at hospitals in Cooperstown, NY, Oneonta, NY and Turners Falls, MA. They returned to Pulteney in about 1975 with their two children. Nancy began working at Ira Davenport Memorial Hospital in Bath where she stayed until retiring in 2016.  During her career she was a floor nurse, an ambulatory surgery nurse and an emergency room nurse.  Her extended time on the night shift in the ER earned her the nickname: "Nancy Night Nurse" (NNN). After retirement, she remained part of her beloved nursing community as a member of two different retired nursing groups, The Golden Oldies and The Cougars.
Nancy believed strongly in "doing for others" and was known throughout her community for demonstrating this. Inspired by her late husband of 45 years, she organized the community's annual CROP-walk, raising funds to help fight hunger. Neighbors and community members never hesitated to call on her for minor medical help and advice with sprains, strains, wound care, prescribed injections, or anything else that fell within her skill set, including company, companionship, gardening, or baking. She filled her time by caring for and helping all in her community.
She served as an Elder of the Pulteney Presbyterian Church where she was an active and involved member for 42 years. Nancy also volunteered as an emergency medical technician (EMT) with the Pulteney Volunteer Ambulance Corps for 43 years, serving as the captain, the QA/QI Officer, the Medical Director Liaison, the Clinical Instructor for EMT classes, and finally Medical Advisor for the Town of Pulteney. Nancy was recognized in 2019 by the New York State Office of the Aging for her outstanding volunteer contributions and awarded special recognition by NY State Senator O'Mara.
She was predeceased by her husband, Lawrence "Larry" E.; daughters, Adair and Kelly; son, Brett R.; and parents, Maurice and Louise Hutches.
Nancy is survived by her daughter, Teresa Brooks; grandchildren Brandon, Sheila, Scott, Tony, Grayden, Fletcher, Nigel, Aliyah; daughter-in-law, Mary Jo; sister, Carolyn (Gib) Dassance; nieces, Lynette (Don) Tracy, Cynthia (Mac) McHenry; cousin, Donnie (Pat) Hutches; her sisters-in-law, Diane (Terry) Peacock, Donna (Robert) Craig, Debbie (Lewis) Hall; many great- grandchildren, nieces, nephews, and dear friends, all of whom she loved immensely.
Calling hours are 10 a.m. – 1 p.m. Friday (June 9, 2023) at the Bishop & DeSanto Funeral Home, 35 Main St., HAMMONDSPORT, followed by a funeral service at 1p.m. officiated by Rev. Don Peek.
Reception luncheon at Pulteney Fire Hall at 3 PM will follow the service.
Memorial contributions may be made to the Pulteney Volunteer Ambulance, Pulteney Presbyterian Church, or the Pulteney Free Library in honor of her memory and service.
The Bishop & DeSanto Funeral Home is honored to assist Nancy's family with the arrangements.
Online condolences or remembrances of Nancy are welcome below in the comment section or on the Facebook page of Bishop-Johnson & DeSanto Funeral Home.
Subscribe to receive updates