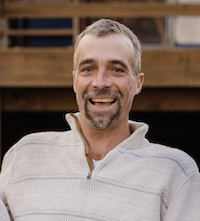 | | |
| --- | --- |
| Date of Birth | April 18, 1972 |
| Date Deceased | October 24, 2022 |
| Hometown | Putleney |
| Home State | N.Y. |
MICHAEL BATES
PULTENEY – Michael George Bates, 50, of Brown Road, cherished husband, brother, father, and grandfather passed away early Monday morning (Oct. 24, 2022) at home surrounded by loved ones due to a short illness.
Michael was Born in the Town of Urbana on April 18, 1972, he was the son of the late Gordon & Jean (Farley) Bates. Michael was raised in Prattsburgh, NY, where he attended and graduated from Prattsburgh Central School in 1991. He was a hardworking and determined individual.
During Michael's early years he spent time working on his parents' onion farm, otherwise known as "the muck". Michael loved to spend his free time on Keuka Lake where his family resided. Later, in Michael's career he worked at Carey's Lumber & Building Supply. He was a dedicated employee of 24 years. There, he met life-long friends who he cherished greatly.
In 2018 he endeavored into his own contracting business where he was self-employed at KMB General Contracting in Pulteney. Michael was a family man, he loved spending time with his family, especially his beloved grandchildren. He was an avid hunter, fisherman, and loved being outside to enjoy his property. He could be found hanging out in his shop with friends, working on projects around the house, or going for a ride in the woods all with a Busch Light nearby. He also never missed out on a bonfire with friends and family. Michael fell ill with an unavoidable sickness. Michael passed away at 2:56am on October 24th, 2022. Michael was a kind soul and was always a reliable word of advice, truly one of a kind. He will be greatly missed by everyone who knew and loved him.
Michael is lovingly survived by his wife, Kylee Bates; son Alexander Bates: stepsons Blake (Chayanne) Adams, and Trent Adams; sister Brenda Lee Collins Crowe; nephews Jordan (Brooke) Crowe and Taylor Crowe; grandchildren Remi, Ziah, Theo, Ivie, and Carter.
Michael is predeceased by his parents, Gordon & Jean (Farley) Bates; aunt Jane Williams; brother-in-law, Gerald (Jerry) Crowe.
To honor Michael's wishes there will be no calling hours or services at this time. A celebration of life will be held later in the spring.
In lieu of flowers, those wishing may donate in Michael's memory to the Pulteney Fire Department, P.O. Box 35, Pulteney, NY 14874 or the Prattsburgh Protective Fire Department, P.O. Box 356, Prattsburgh, NY 14873.
The Bishop & DeSanto Funeral Home, 35 Main St., Hammondsport is honored to assist Michael's family with the arrangements.
Online condolences or remembrances of Michael are welcome in the comment section below or on the Facebook page of Bishop-Johnson & DeSanto Funeral Home.
Subscribe to receive updates