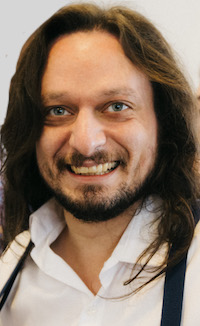 | | |
| --- | --- |
| Date of Birth | April 19, 1991 |
| Date Deceased | December 21, 2022 |
| Hometown | Hammondsport |
| Home State | N.Y. |
| Service Date | January 7, 2023 |
| Service Time | 11:00 a.m. |
| Service Location | First Presbyterian Church, Bath NY |
Max Oleg Matiash
Who was Max?
It depends on who you ask, but they will all tell you he was an extraordinary talent and a resilient person. A gifted artist "born with a pencil in hand." A wry and hilarious comic. An author of reflective essays and works of humor alike. An animator and cartoonist with a rare aptitude for illustrating and writing a story. A voracious consumer of literature. He was also a deeply loved brother, son, friend, and uncle.  Max Oleg Matiash came into the world on April 19, 1991, in New Jersey, born a prolific and multifaceted creator who in his short life produced a body of work that is vast and innumerable, powered by creativity that transcended form. He died on Dec. 21, 2022, in Hammondsport, New York at 31 years old.
His careful intellect and boundless curiosity meant that Max's energy and interests were scattered in a million places — while still being able to lose himself in something he was deeply interested in. Some people know a little bit about everything, but Max knew a lot about seemingly everything. From the biological to the theological, he could tell you almost anything about dinosaurs (an armchair paleontologist, really) or the Bible (which he read nearly a dozen times). His favorite passage was Psalm 42 and "deep calls to deep" was to be his next tattoo, he said. He was tender and reflective, oscillating between introversion and animated conversation about his passions. People who even met him once remarked that he could talk to you about anything and never ran out of interesting things to say. It wasn't just people, either: Max was a magnet for the affection of animals, and family dogs Hank and Summer doted on him fervently. He loved all creatures, contemporary and extinct, often keeping a variety of reptiles as pets. Dinosaurs, reptiles, and mythical beings were frequent subjects of his artwork.
Max studied animation at University of the Arts in Philadelphia and worked as a freelance artist, creating an array of works: cartoons, portraiture, music videos, animations, writings and comedic routines. "Max was a factotum, a master of everything," lifelong friend Chris Luminello aptly said. He lived in Los Angeles (a favorite city), New York City, Philadelphia, New Jersey and finally Hammondsport, New York in the Finger Lakes region surrounded by family. He saw much more of the country, though, venturing on a cross-country road trip during which he filmed interviews with the people he encountered. He was authentically kind. His open heart and empathy manifested in how he interacted with everyone he met. Chris said that Max was "inspired by his faith to see the beauty in each human. Whereas some might avert their eyes from someone destitute on the streets, Max would extend warmth, kindness, and anything else he could, even when he felt he did not have much to offer. He gave more than he knew, always."
Max took a keen interest in understanding the world around him and processed external inputs by making them into art that reflected back how he felt and moved through the world. It was sardonic, or painful, or funny, or soulful, but always honest and brought his unique vision into sharp relief. He always had big ideas percolating. "He had a brilliant sense of humor. A lot of artists are good at drawing but not great writers or vice versa. Meeting someone who could straddle both worlds remains rare and Max was one of those people," fellow artist and friend Andrea Guzzetta shared. Early influences included his favorite comic, The Far Side — which had a huge impact on his sense of humor — and his father's own hunger to learn. A glutton for words, he had an extensive vocabulary and wasn't afraid to use it. Max prided himself on maintaining a notebook of each new word he encountered while reading, a habit he acquired from his late father, Oleg Matiash. He found roots in his paternal Ukrainian heritage, connecting with other Matiash's on social media and sharing their stories with his family.
Max loved the natural world, often referring to David Attenborough as "a living saint." He would take long, long walks during which he would think and record ideas. He made quiet observations and appreciated little details. During a recent breakfast with one of his sisters, he commented that the wooden board she gave him his sandwich on made him feel like he was eating in a hip Brooklyn diner. His palate was as expansive as his cerebral interests, a connoisseur of a range of exotic meats including alligator, ostrich, rattlesnake, you name it — whose open mind compelled him to try anything twice. The humble chicken nugget, though, was a favorite comfort food and starred in one of his finest animations. "As a fellow artist, I recognized immediately that Max was incredibly talented… his animation of a dinosaur evolving into a chicken and becoming chicken nuggets only to be eaten by a child is one of the most poetic pieces of animation I've ever seen," Andrea said.
Max grew up in a large, close-knit family with five siblings and loving parents. He is survived by parents Patty Margalotti and Dave Margalotti; siblings Lexi Cimmino, Chelsea Matiash, Samuel Margalotti, Johnna Margalotti and Harry Margalotti; niece Isabella Cimmino; brothers-in-law Jeffrey Furticella and Michael Cimmino and sister-in-law Erika Margalotti; many adoring friends, including lifelong friend Chris Luminello; as well as cousins, aunts and uncles.
Services: The calling hours will be held on Friday, Jan. 6 from 5:00-7:00 pm at Bishop & DeSanto Funeral Home, 35 Main St., Hammondsport, New York and the funeral service will be held on Saturday, Jan. 7 at 11:00 am at the First Presbyterian Church in Bath, New York, with a repass to follow. In lieu of flowers, the family asks you to consider donations to the Jed Foundation or PATH.
The Bishop & DeSanto Funeral Home is honored to assist Max's family with the arrangements.
Online condolences or remembrance of Max are welcome below in the comment section or on the Facebook page of Bishop-Johnson & DeSanto Funeral Home.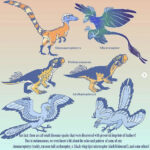 Subscribe to receive updates