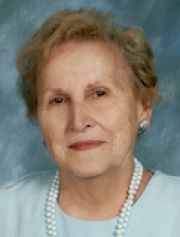 | | |
| --- | --- |
| Date of Birth | October 24, 1924 |
| Date Deceased | April 26, 2022 |
| Hometown | Hammondsport |
| Home State | N.Y. |
| Service Date | May 20, 2022 |
| Service Time | 11:00 a.m. |
| Service Location | St Gabriel's Catholic Church, Hammondsport |
Marilynne Claire Eckel
HAMMONDSPORT – Marilynne Claire Eckel, 97, of Hammondsport passed away peacefully on April 26th, at home surrounded by family after a short illness. She was born October 23, 1924 in Utica NY, the daughter of Marion (Poirier) and Louis Perra. She was one of four children and is survived by her younger sister Mary Louise Fisher of Elmira and a sister-in-law Jeanne Perra of Whitesboro. She graduated from Whitesboro High in 1942 and then attended St. Elizabeth's Hospital School of Nursing in Utica. She entered the practice just as WWII ended in September 1945.
She met the love of her life, Frederick H. Eckel, while visiting Hammondsport as a teen, to see his sister, Isabel Eckel. Isabel was a teacher boarding with Marilynne's parents in Utica. They were married on August 21 1948 and resided in Hammondsport ever since.
The Eckels were blessed with 4 children. John (Jean) of Pulteney, Vincent (Beth) of Baldwinsville, Charles (Patty) of Hammondsport and Monica (Tony) Freson of Pittsford Vermont. She was dearly loved by 10 grandchildren and 11 great grandchildren that frequented her home and showered her with gifts and stories. Marilynne was predeceased by her husband (1980) and son John (2021).
She was a full-time homemaker for many years and later worked as a clerk for the Hammondsport Post Office and retired in 1987. Marilynne excelled as a daughter, sister, wife, mother, aunt, grandmother, neighbor, friend and confidant. She was able to travel for several decades and took many trips with various family members to locations across the states and the Caribbean. She found her nursing training useful for taking care of her mother and two sister in laws in their last years. She was an excellent cook and always had some fresh baked cookies or a slice of pie available for visitors.
Marilynne was life time member of St. Gabriels' Catholic Church and very active in its choir, Rosary Society, and most other church functions including being a trustee for multiple years. She was also a member of the Hammondsport Women's Club for 35 years.
The family wishes to express special gratitude to the health aides (Connie Force, Mary Vogt, Becky Pollack, Christine Brush, Darlynn Spizzeri) that have been supporting her and enabling her to stay in her home as her health declined during the past 3 years. A loving thanks to lead aide, Lillian Para, who was with her from the beginning. A special thanks to her doctor Gurdeep Kundlas and a niece, RN Barbara Perra of Florida for hospice support during her last few days.
Memorial donations may be made in Marilynne's memory to the Loaves and Fishes Food Pantry in Hammondsport, St. John Vianney Parish/St. Gabriel's Church, or a charity of one's choice.
A funeral mass will be celebrated at 11:00 AM Friday May 20th at St. Gabriel's Church in Hammondsport. A reception will follow immediately after mass at the St. Gabriel's parish hall. The burial will take place later at the convenience of the family.
The Bishop & DeSanto (formerly LaMarche) Funeral Home, 35 Main St., Hammondsport, is honored to assist Marilynne's family with the arrangements.
To leave your own personal remembrance or condolence you may click on the link below or visit the Facebook page of Bishop-Johnson & DeSanto Funeral Home.
Subscribe to receive updates