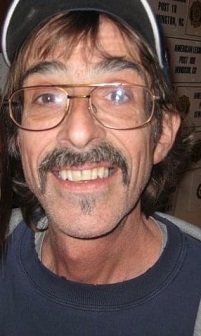 | | |
| --- | --- |
| Date of Birth | March 29, 1957 |
| Date Deceased | August 9, 2022 |
| Hometown | Arkport |
| Home State | N.Y. |
Kevin Ernest "Chip" Dungan
  ARKPORT-Kevin Ernest "Chip" Dungan, 65, of West Avenue, passed away peacefully, surrounded by family, early Tuesday afternoon (Aug. 9, 2022) at St. James Hospital in Hornell, after a hard-fought battle.
Born in Hornell on March 29, 1957, he was a son of the late Ernest and Onnolee (Sanford) Dungan. Besides his parents, he was also predeceased by one sister, Ruthie Newell; a niece, Jessica Newell; a nephew, Benjamin Loomis and his father-in-law, Donald VanWinkle, Sr.
A resident of Arkport his entire life, Kevin was a graduate of Arkport Central School, class of 1975. When he was younger, he was a paperboy, delivering The Evening Tribune and worked at Cy's Shurfine in Arkport. Later, he was employed as a woodworker for 25 plus years at Gunlocke in Wayland and at Lake Country Woodworkers in Naples, NY from where he retired to his front porch.
Kevin was very devoted to his family; his wife, kids and grandkids were his whole life. An avid baseball card collector, he was a lifelong fan of the NY Yankees. He loved his "fan club" from his front porch and will be remembered as a happy and positive person and was proud of being a lung cancer survivor. He was a member of the Sons of the American Legion in Arkport.
He is lovingly survived by his wife of 42 years, Bonnie (VanWinkle) Dungan, who he married in Hornell on Feb. 23, 1980; four children, Jason (Karla) Dungan of Hornell, Casandra (Kyle) Baker of  Bangkok, Thailand, Sarah (John) Hawes of Lakeville, MA and Sam Dungan of Arkport; eight grandchildren, Bryton and Jackson Dungan, Kaden and Callie Baker, Bryn and Finley Hawes, Marshall Dungan and Jadison Blume; two sisters, Lucinda (Jim) Loomis of Rushville, NY and Mary (Bill) Calnan of Baldwinsville, NY; a brother-in-law, Thomas Newell of Hornell, his mother-in-law, Patricia VanWinkle of Arkport; as well as several nieces, nephews, cousins and one aunt.
There will be a Celebration of Life for Kevin on Saturday, October 8, from 1-4 p.m. in the upstairs room of the Arkport American Legion. Come share your memories with the family. If you have a photo of/with Kevin "Chip" and wish to share it, please either send a copy to Bonnie at 24 West Ave., Arkport, NY 14807 or you can bring a copy (4 x 6) with you for his memory book. Cash bar and light snacks will be provided.
In lieu of flowers, those wishing may contribute in his memory to St. Jude Children's Research Hospital for cancer treatment, 501 St. Jude Place, Memphis, TN 38105.
The Bishop-Johnson & DeSanto Funeral Home, 285 Main St., Hornell is honored to assist Kevin's family with the arrangements.
Online condolences or remembrances of Kevin are welcome in the comment section below or on the Facebook page of Bishop-Johnson & DeSanto Funeral Home.
Subscribe to receive updates