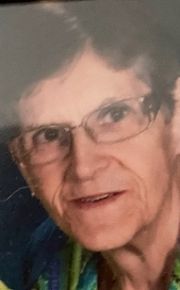 | | |
| --- | --- |
| Date of Birth | February 2, 1948 |
| Date Deceased | January 17, 2022 |
| Hometown | Silver Springs |
| Home State | Fla. |
Judy L. O'Hern
SILVER SPRINGS, FL/HORNELL-Judy L. O'Hern, 73, of Silver Springs, FL, formerly of Hornell, passed away Monday (Jan. 17, 2022) at Ocala Regional Medical Center in Ocala, FL after a long illness.
Born in Hornell on Feb. 2, 1948, she was a daughter of the late Phillip and Betty Panter. On Nov. 29, 1969, she was married at the former St. Paul's Lutheran Church in Hornell to W. Michael "Mike" O'Hern, who predeceased her on July 24, 2017 after 47 years of marriage.
A graduate of Hornell High School, Judy received a bachelor's degree in nursing from Alfred University. She was employed as a Registered Nurse at St. James Mercy Hospital in Hornell and Southern Tier Hospice.
Judy has resided in Silver Springs, FL since 2008 where she was a member of the Red Hat Society and the Fort King Presbyterian Church in Ocala, FL. She and Mike also served as volunteers for "Citizens on Patrol" with the Sheriff's Department.
Baking was one of her favorite pastimes, especially at Christmas, when she enjoyed sharing cookies with her family and friends.
Her loving family includes one son, Patrick (Lana) O'Hern of Summerfield, FL; one daughter, Mary O'Hern of Silver Springs, FL; two grandchildren, Austin (Emily) O'Hern and Andrea O'Hern; four great-grandchildren; and one sister, Connie Spect of Rochester.
A private funeral service will be held at the convenience of the family at the Fort King Presbyterian Church in Ocala, FL.
In lieu of flowers, those wishing may contribute in her memory to the Fort King Presbyterian Church, 13 NE 36th Ave., Ocala, FL 34470.
The Bishop-Johnson & DeSanto Funeral Home, 285 Main St., Hornell is honored to assist Judy's family.
To add your own personal remembrance or condolence you may click on the link below or visit the Facebook page of Bishop-Johnson & DeSanto Funeral Home.
Subscribe to receive updates