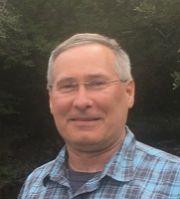 | | |
| --- | --- |
| Date of Birth | August 26, 1959 |
| Date Deceased | February 26, 2020 |
| Hometown | Hornell |
| Home State | N.Y. |
| Service Date | March 7, 2020 |
| Service Time | 10 a.m. |
| Service Location | St. Ann's Church, Hornell |
| Interment Location | St. Ann's Cemetery, Hornell |
John P. Pollinger, Ph.D.
HORNELL – John P. Pollinger, Ph.D. 60, formerly of Grand Street, passed away unexpectedly on Wednesday (Feb. 26, 2020) at his home in Niskayuna, N.Y.
Born in Hornell on Aug. 26, 1959, he was the son of Richard and Jean (Mary Jean Quartz) Pollinger. He was predeceased by his mother Jean on March 16, 2018.
John lived an extraordinary life. He was a "Top 10" graduate of Hornell High School and National Honor Society Member, class of 1977. He was also a member of the Hornell High Jazz and Marching bands. John was an Eagle Scout and completed his undergraduate studies in Ceramic Science & Engineering at Alfred University and earned his MS and PhD degrees in the same field at Penn State University.
He was most recently employed as a Senior Materials Scientist at General Electric Global Research in Schenectady, N.Y. and served as a Senior Research Fellow at the Center for Tropical Research at UCLA. Prior to that, he worked as a Research Scientist in the Department of Ecology and Evolutionary Biology at UCLA. He was also employed by Allied Signal in California and General Motors in Michigan. John's research took him to exotic locations including the Rain Forests of South America, Central Africa, and the Galapagos Islands. John published extensively in top scientific journals on many topics including ceramic/materials science, and the genetic research of Swine Influenza, Avian Influenza, and migratory behaviors of hummingbirds and wolves.
John maintained a lifelong bond with his twin sister Jennifer and particularly enjoyed their excursions to renowned golf courses. He relished the company and antics of his two Main Coon cats, Elvis and Parker. John, affectionately known as "The Professor" to his siblings, was very knowledgeable on an impressive array of topics. He had a thirst for knowledge and never stopped reading, learning and sharing.
He enjoyed the outdoors, playing golf and observing wildlife. In his younger years he spent days fishing on the lakes with his father, enjoyed a good cigar and a cold beer. John carried on the family tradition of making sauerkraut in the basement of the family home. He was also known for the sage teachings and uniquely fun gifts to his nieces and nephews and was truly revered by them. Most recently he was investigating and documenting the family genealogy.
His family includes his father, Richard H. Pollinger, Sr.; five siblings, twin sister, Jennifer (Steve) Dumont of Groton, MA, Brigid Shipman of Ithaca, N.Y. Richard Jr. "Heinz" (Wendy) Pollinger of Hornell, Pete (Julie) Pollinger of Satellite Beach, FL., and Joseph (Kelli) Pollinger of Arkport; his niece, Nichole (Nathan) Soucy; nephews, Michael Shipman, Neil Shipman, Alex Pollinger, Alex Dumont, Sam and Ben Pollinger; his great-nephews, Owen and Teddy Shipman, Dominic and Jackson Soucy and great-nieces, Julianna Soucy and twin girls, Espen Jean and Ella Ann Shipman; Aunt Marg and Uncle Jerry Secondo of Hornell; also cousins, including the Quinlans, Secondos and Tobins.
The Bishop & Johnson Funeral Home, Inc., in Hornell is honored to serve the family of John P. Pollinger, Ph.D.
Calling hours are 5-7 p.m. Friday (March 6, 2020) at the Bishop & Johnson Funeral Home, Inc., 285 Main St., Hornell. Friends are invited to join his family at St. Ann's Church, 31 Erie Ave., Hornell where a Mass of Christian Burial will be celebrated at 10 a.m. Saturday (March 7, 2020). Interment will be in St. Ann's Cemetery, Hornell.
In lieu of flowers, those wishing may contribute in his memory to the National Geographic Society (www.nationalgeographic.org) or Kitten Angels, 233 Houseman St., Mayfield, N.Y. 12117. Envelopes for memorial contributions will be available at the funeral home.
Online condolences or remembrances of John are welcomed on the Facebook page of Bishop & Johnson Funeral Home, Inc.
Subscribe to receive updates