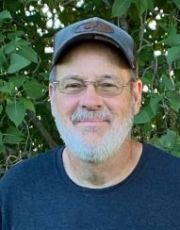 | | |
| --- | --- |
| Date of Birth | January 13, 1960 |
| Date Deceased | April 18, 2022 |
| Hometown | Campbell |
| Home State | N.Y. |
| Service Location | Bishop & DeSanto Funeral Home, Avoca |
| Interment Location | Valley View Cemetery, Avoca, N.Y. |
John N. Payne
CAMPBELL/AVOCA – John N. Payne (Judd) passed away quietly, surrounded by his loving wife and children, on Monday (April 18, 2022), after waging a fierce battle with Plasma Cell Leukemia.
In his short 62 years here, John made an impression on nearly everyone he ever met. He was the type of man who would go out of his way to help a perfect stranger, he never had a bad word to say about anyone, and he always had a story to tell. His wit, humor, and kindness were famous, as was his passion for all things automotive. Not many people in the world love Chevy trucks or Buicks as much, or know as much about them, as John Payne.
A hard worker since his youth, John was employed at Philips Lighting in Bath for 25 years. It was there, in 1984, that John met the woman of his dreams. It was her car that he spotted first, a 1964 Chevy Nova. When he finally met the woman who owned it, he knew he'd found a keeper. Thirty-seven years later, Deb was still the light of his life.
Together they built a beautiful life, raising three children and later watching their grandchildren grow. He will be deeply missed by his daughter Jenifer Payne and his grandsons, Xavier & Xander, his daughter Ashley (Halen) Allison and his granddaughters Annabelle, Hazel, and Skylar, and his son Justin Payne. John couldn't have been prouder of the children they raised, but everyone knows it was the grandkids who stole his heart away.
In 2004 he left Philips to pursue a lifelong dream of owning a salvage yard. He took the big leap with his career change when he purchased Jaynes Used Auto Parts in Reading Center. He spent the next 17 years working ceaselessly to build and grow his business and to provide for his family. When John wasn't working with cars, he was an avid hunter and family man. He and Deb loved to spend their summers camping and swimming with their kids and grandkids and many friends. Recently they purchased a cottage on Waneta Lake where they enjoyed their "Lake Time" with their friends and family.
In addition to his devoted wife, loving children, and grandchildren, John is survived and will be missed by his mother "Ma", Ellen Payne nee Frankfather; his brothers, Steve (Deb) Bliss, Ron Bliss, and Dave (Bobbie) Bliss, and his sister Laurie Stevens nee Payne; as well as several nieces and nephews and many other family and friends.
John is predeceased by his father Nelson F. Payne, his paternal grandparents John & Grace Payne nee Haley, and his maternal grandparents Harry Frankfather and Delores Storebeck nee Bendle.
Calling hours will be held at the Bishop & DeSanto (formerly Avoca) Funeral Home, 22 N. Main St., Avoca, on Saturday, (April 23, 2022) from 11 a.m. to 2 p.m., a private service will be held later, at the family's convenience. A celebration of John's life will be held for all family and friends at the Bath VFW, beginning at 2 p.m. on Saturday (April 23, 2022).
In lieu of flowers, the family requests donations be made to the Leukemia & Lymphoma Society, Inc. (LLS) to further research in the fight against blood cancers, online at https://givenow.lls.org/give/394054/#!/donation/checkout or by mail, PO Box 22324, New York, NY 10087.
The Bishop & DeSanto (formerly Avoca) Funeral Home is honored to assist John's family with the arrangements.
To leave your own personal remembrance or condolence you may click on the link below or visit the Facebook page of Bishop-Johnson & DeSanto Funeral Home.
Subscribe to receive updates