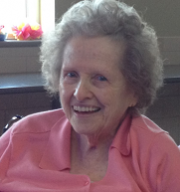 | | |
| --- | --- |
| Date of Birth | August 7, 1937 |
| Date Deceased | April 13, 2020 |
| Hometown | Hornell |
| Home State | N.Y. |
| Interment Location | Laurel Hill Cemetery, Erie, Pa. |
Jean M. Colby Canfield Phillis
ERIE, Pa./HORNELL, N.Y.-Jean M. Colby Canfield Phillis, 82, of Hornell, formerly of Erie, Pa., passed away at Elderwood at Hornell on Monday morning (April 13, 2020) with her loving daughter by her side.
Born in Erie, Pa. on August 7, 1937 she was the daughter of the late Merle and Clarita (Shumaker) Colby. Besides her parents she was also predecease by her former husband, James Canfield and her husband, William Grant Phillis.
A graduate of Academy High School in Erie, Pa., class of 1955, Jean's entire working career was with the Parker White Metal Co. in Fairview, Pa. (now known as PHB, Inc.) as a Customer Service Representative for 50 years; she retired in 2007.
While living in Erie she was a member of the Emmanuel Presbyterian Church in Erie and later with The Federated Church of East Springfield, Pa.
Jean was very active with the Academy High School class reunion committee and for many years she sang with the Erie Philharmonic Choir; while she was a member they had an opportunity to sing with the Mormon Tabernacle Choir. She was an adamant lover of musicals, specifically the Sound of Music and the music of John Denver. Jean enjoyed crocheting and had a gift for making beautiful afghans. She especially loved animals including her Siberian Huskie, Kiana and her kittens, Floppy Uno and Snickerdoodles. Jean also loved flowers and plants and spent endless hours taking care of her garden and lawn. Jean was an avid history buff and once aspired to be a history teacher. She instilled the passion of traveling in her daughter and they always looked forward to their annual trip to Sea World in Aurora, Ohio. While she was married to her husband, Grant Phillis, they enjoyed camping together especially at Evergreen Lake Park in Conneaut, Ohio. They both were devoted fans of the Girard (Pa.) Yellow Jackets basketball team and always made a point of attending their playoff games. Jean possessed a witty and quick sense of humor and was known as exceptionally loving, generous and kind to her family and all that knew her.
Her loving family includes one daughter, Sherry (Michael) DeGaetano of Hornell; three grandsons, Zachary DeGaetano of Hornell, Colby DeGaetano of Phoenix, Az. And Nikolas DeGaetano of New York City; as well as cousins, including, Nancy (Tom) Shumaker Pallan, Mollie Shumaker Lewin, Sheryl Shumaker Springer and Terry Shumaker.
The Bishop & Johnson Funeral Home, Inc., 285 Main St., Hornell is honored to serve the family of Jean M. Colby Canfield Phillis.
There will be no calling hour. A private graveside service will be held at the convenience of the family at Laurel Hill Cemetery in Erie, Pa.
In lieu of flowers those wishing may contribute in her memory to either the Parkinson's Foundation, 1359 Broadway, Suite 1509, New York, N.Y. 10018 (www.parkinson.org) or to the Hornell Area Humane Society, 7649 Industrial Park Road, Hornell, N.Y. 14843 or to any humane society in the Erie, Pa. area.
Online condolences or remembrances of Jean are welcomed on the Facebook page of Bishop & Johnson Funeral Home, Inc.
Subscribe to receive updates