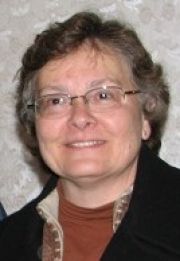 | | |
| --- | --- |
| Date of Birth | November 28, 1949 |
| Date Deceased | February 2, 2022 |
| Hometown | North Hornell |
| Home State | N.Y. |
| Service Date | February 8, 2022 |
| Service Time | 8 p.m. |
| Service Location | Bishop-Johnson & DeSanto Funeral Home |
Jean Elizabeth Poplawski
NORTH HORNELL – Jean died on Wednesday (February 2, 2022) following a nearly two-year long battle with pancreatic cancer.
Jean was born November 28, 1949, in Philadelphia, Pa. to Ruth (Schwenk) and Massimo DiDonato. She grew up in an Italian neighborhood in Philadelphia and attended the local Catholic parish grade school followed by an all-girls Catholic high school in Philadelphia. During her teen age years and up until she married, Jean lived with her Italian immigrant Grandmother who lived in a row home next to the family's row home.
Jean attended Cabrini College in the Philadelphia suburbs earning a degree in Education. She taught grade school at the local parish school for six years. Following her teaching career, Jean worked as a Legal Secretary at two large law firms in downtown Philadelphia.
In 1979, Jean married Joel Poplawski of Wisconsin. They lived first in Jean's old neighborhood but then moved to the suburbs north of Philadelphia. Both Jean and Joel worked in Philadelphia, so they were required to commute into the city. For Jean, this normally meant a car ride, a subway ride and finally a streetcar ride to get to the office.
In 1986 Jean and Joel moved to the Hornell area so Joel could continue his work in the rail transit business. In 1987, Jean took a position at Alfred University as the Executive Secretary to the V. P. for Business and Finance. Jean work at AU in various support staff and administrative positions for 25 years. Following retirement, Jean returned to AU for an additional year to replace a worker called to military service.
Jean joined St. Ann's Catholic Church when she moved to the Hornell area and was a member of Our Lady of the Valley Parish at the time of her death. Throughout her life, Jean enjoyed interactions with her family including nieces, nephews and their children.
Housekeeping, gardening, walking, local travel, feeding the birds and caring for the cats were some of her passions. Later, Jean and Joel took up cycling riding recumbent tricycles.
Jean is survived by her husband, her father, two sisters, two brothers and seven nieces and nephews. She was predeceased by her mother and her youngest brother.
Calling hours are 6-8 p.m. Tuesday (Feb. 8, 2022) at the Bishop-Johnson & DeSanto Funeral Home, 285 Main St., Hornell where a funeral and committal service will take place following calling hours at 8 p.m. Tuesday, with Deacon Robert McCormick officiating.
In lieu of flowers, those wishing may contribute in her memory to the Hornell Area Humane Society, 7649 Industrial Park Road, Hornell, NY 14843. Envelopes for memorial contributions will be available at the funeral home.
The Bishop-Johnson & DeSanto Funeral Home is honored to assist Jean's family with the arrangements.
To leave your own personal remembrance or condolence you may click on the link below or visit the Facebook page of Bishop-Johnson & DeSanto Funeral Home.
Subscribe to receive updates