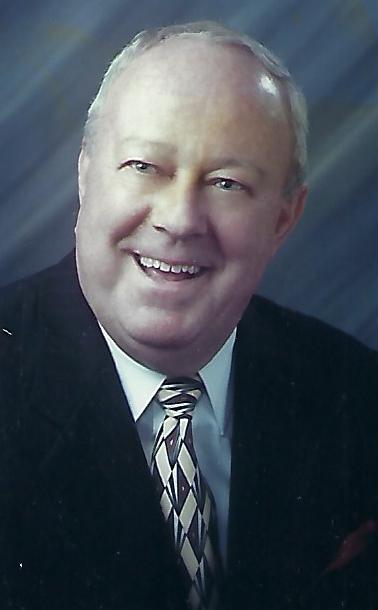 | | |
| --- | --- |
| Date of Birth | April 9, 1938 |
| Date Deceased | August 23, 2023 |
| Hometown | Hornell/Arkport |
| Home State | N.Y. |
| Service Date | September 7, 2023 |
| Service Time | 10 a.m. |
| Service Location | St. Ann's Church, Hornell |
| Interment Location | St. Mary's Cemetery, Town of Fremont |
James W. Griffin          
HORNELL – James W. Griffin passed peacefully in the comfort of his home in Arkport, NY on Wednesday (August 23, 2023) just three days before what would have been his 51st wedding anniversary to the love of his life, Cindy Griffin.  Jim is survived by his wife, Cindy; sisters, Kay Davin and Nancy Shadd; his five children, Chris Griffin, Shawn Griffin (wife Amy (Rees) Griffin), Michelle Kaupp, Cheryl Hall (husband Murray Hall) and Bill Wulforst; six grandchildren, Patrick, Meghan, Michael, Shannon, Sean and Lexi; two great grandchildren, Graham and Murphy; and six nieces and nephews.
Jim was born in Hornell, NY on April 9, 1938 to Gerald and Irene (Pixley) Griffin and grew up on Erie Court with his sisters.  Jim graduated from St. Bonaventure University in 1960 with a BBA and served in the US Army from 1961 – 1963 and the US Army Reserve from 1963 – 1972. Prior to 1972 Jim and his father, Gerald Griffin, were the owners of Griffin General Tire.  Jim was a member of the Hornell Fire Department and deputized during the flood of 1972.  Jim was a member of Our Lady of the Valley Parish and was a communicant of St. Ann's Church in Hornell where he served as an usher for many years. He was a member of the Hornell Elks Club, serving as a Past Exalted Ruler, a member of the Knights of Columbus and other local organizations.  When Griffin General Tire closed in 1972 Jim started his full-time public career at the Hornell Area Chamber of Commerce.
 Jim was formerly the Executive Director of the City of Hornell Industrial Development Agency, formerly the President of the Hornell Area Chamber of Commerce and headed both entities for 48 years.  He was also a consultant and, for a period of time, was the Executive Director of the Steuben County Industrial Development Agency.  Jim was also a Board Member of Steuben-Chemung-Schuyler Workforce New York; Chairman Southern Tier Regional Economic Development Corporation; and the Western New York & Pennsylvania Railroad.  Among the many honors upon his retirement was the designation of "Griffin Junction" where two rail lines intersect near Bath, NY symbolizing the lifetime of efforts by Jim to bring people and ideas together to get things done.
 Jim was formerly the Chairman of the American Economic Development Council; Past Chairman of the International Economic Development Council – Honorary Life Member and Fellow Member; and a Certified Economic Developer for the past 30 years; Past Chairman & Member of Board of Directors of the New York State Economic Development Council – New York State Developer of the Year 1991 serving his final years in an Emeritus status.
Jim was the first executive director and helped create the City of Hornell Industrial Development Agency (CHIDA) in 1974.   With Sam Nasca as chair and many long time board members including, Mayor Shawn Hogan, George Prete, Dave Parmley, Joe Foreman, Billy Schu and others; these local business leaders grew what we know today as the Hornell IDA.  While Jim was the Executive Director, the Hornell IDA created over 5,000 new jobs, retained over 2,500 jobs; constructed seven industrial and commercial parks, five of which are fully occupied; constructed over four miles of new roads and streets and installed over seven miles of sewer and water lines; applied for and received over $20 million in State and Federal construction grants and loans resulting in new private investment of over $300 million.  The Hornell IDA is a completely self-sufficient agency operating on a budget without any government assistance and has transitioned to new leadership under Mike Nisbet and the current board leaving the Hornell Area poised for continued growth in the future.
Jim attended the first 30 Super Bowls and was a lifelong fan of the Buffalo Bills, proudly serving as a "Blue Coat." He enjoyed his time at Keuka Lake where he and Cindy shared a second home, the "Griff Inn" for 20 years, where they enjoyed family and friends visiting for cook outs and boat cruises. Jim was also an avid dog person and enjoyed traveling.  He especially loved living a big life driving a black Cadillac displaying a white hard hat with Buffalo Bills logo in the rear window.
To honor his wishes there will be no calling hours. Relatives and friends are invited to a celebration of Jim's life at the Hornell Country Club, 473 Seneca Rd. from 5:30 p.m. to 8:30 p.m. on Wednesday (September 6, 2023).
Relatives and friends are also invited to join his family at St. Ann's Church, 31 Erie Ave., Hornell where a Mass of Christian Burial will be celebrated at 10 a.m. Thursday (September 7, 2023). Committal prayers and interment, with military honors, will follow at St. Mary's Cemetery, Town of Fremont.
In lieu of flowers, those wishing may contribute in his memory to either the Hornell Area Humane Society, 7649 Industrial Park Road, Hornell, NY 14843 https://www.hornellanimalshelter.org/  or to Catholic Charities
https://ccsteubenlivingston.org/ (Steuben County), 23 Liberty St., Bath, NY 14810. Envelopes for memorial contributions will be available at the Hornell Country Club and St. Ann's Church.
The Bishop-Johnson & DeSanto Funeral Home, 285 Main St., Hornell is honored to assist Jim's family with the arrangements.
Online condolences or remembrances of Jim are welcome below in the comment section or on the Facebook page of Bishop-Johnson & DeSanto Funeral Home.
Subscribe to receive updates