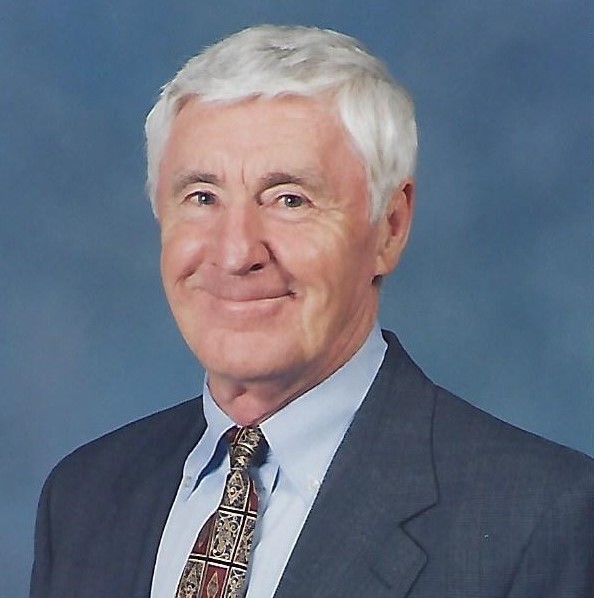 | | |
| --- | --- |
| Date of Birth | November 13, 1931 |
| Date Deceased | December 30, 2022 |
| Hometown | Hornell |
| Home State | N.Y. |
| Interment Location | St. Mary's Cemetery, Town of Fremont |
James Michael Murphy
HORNELL – James Michael Murphy, a proud son of the Hornell community, passed away peacefully on December 30, 2022, at the age of 91. Born on November 13, 1931, at Saint James Hospital, James, affectionately known as Jim, had deep roots in his hometown and leaves behind a legacy of athletic and career accomplishments, lifelong friendships, and unwavering devotion to his family.
Growing up in Hornell, Jim excelled in sports, particularly football, and basketball, at Hornell High School. Jim's exceptional athletic abilities were recognized when he was inducted into the Hornell High School Sports Hall of Fame in 2001.
Following his high school graduation in 1949, Jim served in the Korean War, undergoing navy training in Chicago at the Naval Station Great Lakes. After completing his military duty, Jim studied Ceramic Engineering at Alfred University, graduating in 1956. It was during this time that he met Mary Catherine (Kitty) McLaughlin, his lifelong love. Their remarkable 64-year marriage was characterized by genuine warmth, shared experiences, and a profound connection to their Hornell roots. Jim's career in the refractory industry began at US Steel as a Ceramic Engineer and later transitioned into a highly successful sales career. His natural charisma, infectious smile, and interest in others led to numerous accolades, including multiple titles as Salesman of the Year.
Jim was the loving father of Michael J. (Elizabeth) Murphy, Thomas P. (Denise) Murphy, and Colleen E. (Aaron) Broderick. He cherished his role as a grandfather to James A. and Bridget C. Murphy, finding immense joy in their presence.
In addition to his immediate family, Jim is survived by his sisters Joan (William) Loree, her twin sister Jane (David) Murray, who preceded him in death, and Mary Ann (John) Donovan, as well as many nieces and nephews, who will forever hold him in their hearts.
James Michael Murphy will be remembered as a true son of Hornell, a man whose indomitable spirit, athletic prowess, and unwavering commitment to his family and community left an indelible mark on the hearts of all who knew him.
The interment will take place at St. Mary's Cemetery, Fremont NY.
The Bishop-Johnson & DeSanto Funeral Home, 285 Main St., Hornell is honored to assist Jim's family with the local arrangements.
Online condolences or remembrances of Jim are welcome below in the comment section or on the Facebook page of Bishop-Johnson & DeSanto Funeral Home.
Subscribe to receive updates