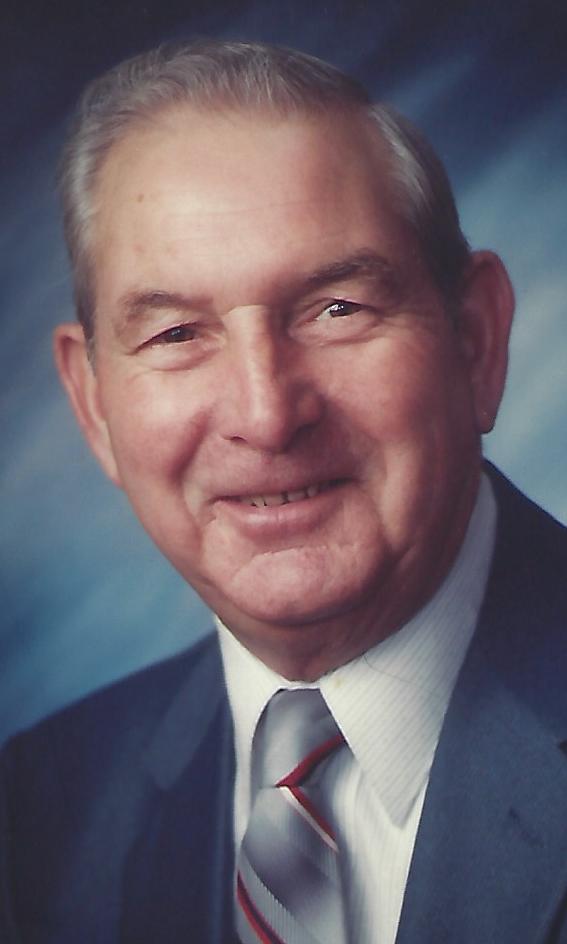 | | |
| --- | --- |
| Date of Birth | August 21, 1924 |
| Date Deceased | July 5, 2023 |
| Hometown | Arkport |
| Home State | N.Y. |
| Service Date | July 11, 2023 |
| Service Time | 10 a.m. |
| Service Location | Bishop-Johnson & DeSanto Funeral Home |
| Interment Location | Heritage Hill Cemetery, Arkport |
JACK "BING" HOWE
ARKPORT – Jack "Bing" Howe, 98, of Arkport, passed away peacefully at home on Wednesday, July 5, 2023, attended by family members.  He was born in North Hornell, August 21, 1924, son of the late Charles and Lillian (Kelly) Howe.  He was pre-deceased by his loving wife of more than 68 years, Joyce (McCarthy) Howe, as well as all 12 of his siblings.
Bing was a 1943 graduate of Arkport Central School and was soon thereafter drafted into the U.S. Navy.  During World War II he served as a Signalman with the U.S. Navy Armed Guard aboard the Liberty Ship SS Edwin Markham, and later aboard the heavy cruiser USS Baltimore, arriving at Nagasaki, Japan soon after the dropping of the atomic bomb on that city.   After his honorable discharge from the Navy in 1946, Bing embarked on a 40 plus-year career as the village barber in Arkport.  Affectionally known by many as "Mr. Arkport", he served at various periods of time as the Mayor, Vice Mayor, Trustee, Water Commissioner, Zoning Board member, as well as Election Inspector in Arkport, and finally as the Town of Hornellsville Highway Superintendent.  Many former students of Arkport Central School remember him well as their school bus driver, a part-time job he held for a number of years.  He was also active in community organizations, serving as the Arkport Hose Company Fire Chief, American Legion Post 1248 Commander, member of the Arkport Exchange Club, and the Arkport Rod and Gun Club.
Bing enjoyed traveling with his wife, Joyce, to many locations throughout the United States and Canada as officers of the National Campers and Hiking Association.  They also traveled to many foreign countries associated with Joyce's position with the International Society of Post Masters.  However, one of Bing's greatest joys was going up to his pond off of Oak Hill and just sitting on the front porch of his log hunting cabin, having a beer with his friends.
Surviving are his sons: Jack (Donna) Howe, of Lake Havasu City, AZ; Donel (Lisa) Howe, of Arkport; and a daughter, Kelly (Larry) Rose of Howard, NY. Seven grandchildren: Kimberlee Howe, Ryan (Jodi) Howe, Jason Rose, Charles Howe, Kristy (Jacob) McBride, Michelle (Kevin) Gilmore, and Jamie Rose.  Great-grandchildren: Logan and Kaleb Howe, Kennedy and John ("JJ") Gilmore; Rhys, Rhett, and Torin Howe, as well as Jackson and Cecilia McBride.  He is also survived by a sister-in-law, Carolyn McCarthy, of Hornell; special niece, Cynthia Crouch of Cicero, NY; a number of cousins, nieces, and nephews; as well as a very special caregiver, Marguerite Stephens.
The family will receive callers from 6-9 p.m., Monday (July 10, 2023), at the Bishop-Johnson & DeSanto Funeral Home, 285 Main Street, Hornell.  A funeral service will be conducted 10:00 a.m., Tuesday (July 11, 2023), at Bishop-Johnson & DeSanto, with graveside military honors to follow at Heritage Hill Cemetery, Arkport.
The United States flag and the Navy flag will proudly fly at the Bishop-Johnson & DeSanto Funeral Home in recognition of Bing's military service.
Donations can be made to the Arkport Fire Department, 6 Park Avenue, Arkport, NY 14807; or to CareFirst, 3805 Meads Creek Road, Painted Post, NY 14870.  Envelopes for memorial contributions will be available at the funeral home.
The Bishop-Johnson & DeSanto Funeral Home is honored to assist Bing's family with the arrangements.
Online condolences or remembrances of Bing are welcome below in the comment section or on the Facebook page of Bishop-Johnson & DeSanto Funeral Home.
Subscribe to receive updates