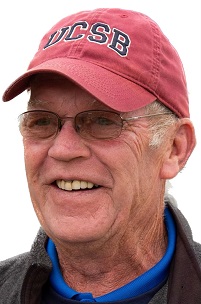 | | |
| --- | --- |
| Date of Birth | March 25, 1942 |
| Date Deceased | November 18, 2022 |
| Hometown | Hornell |
| Home State | N.Y. |
| Service Date | November 26, 2022 |
| Service Time | 10 a.m. |
| Service Location | St. Ann's Church, Hornell |
Earl Phillip Logan
HORNELL – Earl Phillip Logan passed away peacefully, at home, surrounded by his loving family, on Friday, November 18, 2022, in Hornell, NY.
Phil was born in Hornell, NY, to Earl and Bertha (McCormick) Logan, on March 25, 1942. He attended St. Ann's School and graduated Hornell Senior High in 1960. He enlisted and proudly served in the United States Air Force. While serving he met his wife, Marianne, whom he married on April 27, 1968.
Phil went on to lovingly raise seven children.  In whom his wisdom, devotion, and tenacity will carry on.
Phil worked for the New York State Department of Transportation and the Department of Labor for 39 years.  He retired as a Senior Safety and Health Inspector. During his time with DOT he served as Union President of CSEA. Phil was a Life Member of the Hornell American Legion, Post 440. He was very fond of his time spent involved with the Hornell Jaycee's as well as several other community organizations.
In 1982, Phil started Citi Cart, Inc., a golf cart sales and repair business, which he owned and operated for over 20 years. To say Phil was an AVID golfer would be an understatement.  Phil not only loved golf, but all those who were eager to learn and play the game. If you were ever fortunate enough to test his knowledge of golf, while playing or in fun on the patio at Twin Hickory, he would earnestly, and with a smile, provide you with the facts.
When he wasn't golfing, Phil was a dedicated member of the local "Neighborhood Watch", meeting regularly at the corner of Crosby Street and Canisteo Street, aka JC's Café.
Phil was preceded in death by his parents, Earl "Red" Logan and Bertha "Birdie" (McCormick) Logan, and his beloved granddaughter, Hannah Logan.
Phil is survived by his wife, Marianne (Denning); his children, Phillip "PJ" and Debra (Dropp) of Almond, NY, David and Melissa (Milliken) of Hornell, NY,  Mary Catherine and Trent Hyatt of Hornell, NY, Michael and Min (Chiou) of Rochester, NY, John and Eliza (Pytlarz) of Los Angeles, CA, Thomas and Ellyn (Scaffe) of Greensboro, GA and Ann Elizabeth and David Rotlisberger, of San Marcos, CA; his sister, Annette Logan, of York, PA; his nephew, Dirk and Becky Loedding of Jacksonville, FL; and his grandchildren, Noah, Benjamin, Delia, Lucille, Erica, Dory, Delaney, Karen, Zoey, Violet, Archer, Ferris, McCormick, Elizabeth and Lillian.
Calling hours will be 4-7 pm, Friday, November 25, 2022 at the Bishop-Johnson & DeSanto Funeral Home, 285 Main St., Hornell, where the U.S. flag and the Air Force flag will proudly fly in recognition of Phil's military service. A funeral mass, followed by military honors, will be held at 10 am, Saturday, November 26, 2022, at St. Ann's Church, 31 Erie Ave., Hornell presided by Father Stan Kacprzak.
In lieu of flowers, those wishing to may contribute in his memory to CareFirst Hospice, 3805 Meads Creek Road, Painted Post, NY 14870 and St. Ann's Parish, 31 Erie Ave., Hornell, NY 14843. Envelopes for memorial contributions will be available at the funeral home.
The family of Phil Logan wishes to extend our sincerest thanks to CareFirst Hospice, and to the many friends of Phil, Marianne, and their children, for taking such good care of us all.
The Bishop-Johnson & DeSanto Funeral Home is honored to assist Phil's family with the arrangements.
Online condolences or remembrances of Phil are welcome below in the comment section or on the Facebook page of Bishop-Johnson Funeral Home.
Subscribe to receive updates