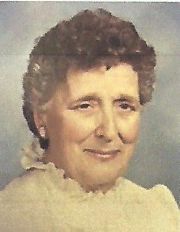 | | |
| --- | --- |
| Date of Birth | October 1, 1922 |
| Date Deceased | June 11, 2020 |
| Hometown | LaFayette/Avoca |
| Home State | N.Y. |
| Interment Location | LaFayette Rural Cemetery |
Dorothy A. Deaver
LaFAYETTE/AVOCA-Dorothy Anna Deaver, 97, of LaFayette, N.Y. originally of Avoca, the mother of Margaret Nephew of Arkport, passed away peacefully on Thursday (June 11, 2020) with family at her side.
Dorothy was a retiree of ISO Insurance, the Lafayette Central School District and was a proud member of the LaFayette Fire Department Ladies Auxiliary. She was also a member of the Onatavia Methodist Church. Dorothy was always known for her crocheting of baby blankets and sweaters, everyone always had a "DD blankie."
She was predeceased by her husband, Edward Deaver, Sr.; two sons, Richard and Dave Deaver and three brothers, Robert, Lee and Donald Razey.
Dorothy is survived by her children, Edward (Carol) Deaver of Fulton, N.Y., Michael Deaver of LaFayette, Margaret Nephew of Arkport and Linda (Shadow) Sawkins of LaFayette; one brother, Mark (Kathy) Razey of Livonia, N.Y.; also many grandchildren, great-grandchildren, nieces and nephews.
Calling hours and a funeral service were held on Wednesday (June 17, 2020). Interment followed at LaFayette Rural Cemetery.
In lieu of flowers, those wishing may contribute in her memory to the Alzheimer's Association of Central New York, 441 W. Kirkpatrick St., Syracuse, N.Y. 13024.
Online condolences or remembrances of Dorothy are welcomed on the Facebook page of Bishop & Johnson Funeral Home, Inc.
Subscribe to receive updates