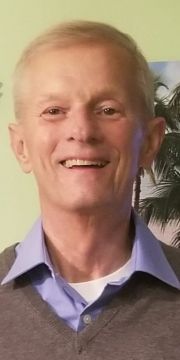 | | |
| --- | --- |
| Date of Birth | July 14, 1949 |
| Date Deceased | January 15, 2020 |
| Hometown | Arkport |
| Home State | N.Y. |
| Service Date | January 19, 2020 |
| Service Time | 1:30 p.m. |
| Service Location | Arkport Central School Performing Art Center |
| Interment Location | Heritage Hill Cemetery, Arkport |
Charles W. Flanders
ARKPORT-Long-time Mayor of the Village of Arkport, Charles W. Flanders, 70 of East Avenue, passed away Wednesday morning (Jan. 15, 2020) at Strong Memorial Hospital in Rochester, after a courageous fight with cancer for the past year.
Born in Hornell on July 14, 1949, he was the son of the late Robert and Marion (Brush) Flanders.
A lifelong resident of Arkport, Charlie was a graduate of Arkport Central School, class of 1967. From 1967 to 1968 he attended Boston Junior College and from 1968 to 1969 he attended the Rochester Business Institute, where he received an associate's degree in broadcasting.
Charlie served on the Board of Trustees for the Village of Arkport from 1985 to 1986 and originally served as Mayor from 1986 to 1987. From 1996 to 2001 he served as a Supervisor for the Town of Hornellsville and in 2012 he was re-elected as Mayor and has served in that position until resigning on Jan. 3 due to health reasons. Charlies was a Holstein dairy farmer from childhood to the 1990's and was also a popular School Bus Driver for Arkport Central School since 1999.
He was actively involved with the Hornell Tiersmen Drum Corps while he was in the 10th and 12th grades in high school and shortly after high school he played with the Dansville White Sabers. Since 2000 he was an active member of Mighty St. Joe's Alumni Drum and Bugle Corps of Leroy, N.Y.
Charlie's entire life centered around music and serving the community of Arkport.
His loving family includes his daughter, Jodi (Patrick) Moughan and two grandsons, Gabriel and Theodore Moughan all of Rochester; a step son, William Travis, Jr. of West Babylon, N.Y.; a sister, Louise Flanders of Avoca; an "honorary sister", Jeanne Garth of England; also his loving fiancé and best friend, Heidi Beecher and her daughter, Shelby Beecher, both of Arkport; as well as several cousins.
The Bishop & Johnson Funeral Home, Inc., in Hornell is honored to serve the family of Charles W. Flanders.
Calling hours are 1-3 and 6-8 p.m. Saturday (Jan. 18, 2020) at the Bishop & Johnson Funeral Home, Inc., 285 Main St., Hornell. A Celebration of Life will be held at 1:30 p.m. Sunday (Jan. 19, 2020) at the Arkport Central School Performing Art Center (please use the East Ave. entrance). Private interment will be in Heritage Hill Cemetery, Arkport.
In lieu of flowers, those wishing may contribute in his memory to the Wilmot Cancer Center, 60l Elmwood Ave., Rochester, N.Y. 14642. Envelopes for memorial contributions will be available at the funeral home.
Online condolences or remembrances of Charlie are welcomed on the Facebook page of Bishop & Johnson Funeral Home, Inc.
Subscribe to receive updates