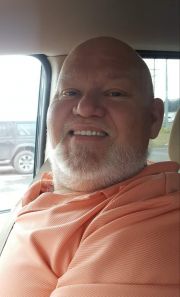 | | |
| --- | --- |
| Date of Birth | October 17, 1965 |
| Date Deceased | January 15, 2022 |
| Hometown | Bath |
| Home State | N.Y. |
Billy J. Laughter
BATH-Billy J. Laughter, age 56, born and raised in upstate South Carolina (Woodruff, Gaffney, Enoree), later living in Laurens, passed away peacefully on January 15, 2022 in his current home located in Bath, NY. He went to heaven to be with the Lord and his daddy.
He was blessed to have Amanda Hurlburt as his beloved companion and caregiver the last 6 years of his life who he loved very much. He was full of compassion and wit and loved to joke and play tricks on others. He was also a straight shot and wouldn't sugarcoat the truth, but he always had the best of intentions for others.
Billy graduated from Woodruff High School in 1986 and attended Spartanburg Methodist College where he received his Associates degree in Criminal Justice, he retired from his career as a corrections officer at SCDC Tyger River campus in Enoree, SC as a Captain. He was an avid Gamecocks fan, WWE and WWF fan, fisher, and in his earlier adulthood never missed a NASCAR race. He loved planting flowers and Gerbera Daisies were his favorite. While in South Carolina he was a member of Palmetto Masonic Lodge No.19, A.F.M.
He is survived by his children, Kayla Staton (Richard) and Paige Laughter (Bryanna), and their mother, Tami Laughter. His grandchildren Sean, CJ, Mallorie, and McKinley Staton as well as Emma Grace Adams. His beloved companion, Amanda Hurlburt who he resided with in Bath, NY, and Amanda's children Kayla Reneau (Emma Grace), Austin, Gabe, and Michael Hurlburt whom he treated and loved as his own. Amanda's parents (Linda and Larry Reneau) and extended family to be included as well (his New York family). Also, his mother Brenda Hughes and sisters Robin Kuhrt, and Pam Couch (Tony). As well as several nieces and nephews.
He was predeceased by his father Sam Laughter, stepfather Alton Hughes, and nephew Sammie Laughter.
A celebration of life will be arranged at a later date. In lieu of any flowers, please consider donations to be made to the National Kidney Foundation or the American Diabetes Association.
The Bishop & DeSanto Funeral Home (formerly LaMarche Funeral Home) is honored to assist Billy's family with the arrangements.
To leave your own personal remembrance of condolence you may click on the link below or on the Facebook page of Bishop-Johnson & DeSanto Funeral Home.
Subscribe to receive updates