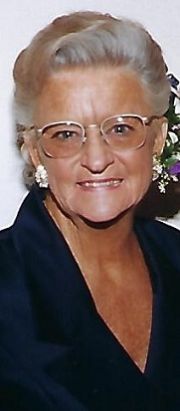 | | |
| --- | --- |
| Date of Birth | August 9, 1927 |
| Date Deceased | September 6, 2020 |
| Hometown | Hornell |
| Home State | N.Y. |
Bettye J. Hooker
HORNELL-Bettye J. Hooker, 93, passed away on Sunday, September 6, 2020 at the Livingston County Center for Nursing and Rehabilitation in Mt. Morris, where she had resided since February 2016. Bettye leaves behind a legacy as a Hornell business owner, community volunteer, wife, mother, and grandmother.
Bettye is preceeded in death by her husband, Gerald; her parents, Joe and Sarah Barrentine; her sister, Dorys Brooks; her brother, Stacey Barrentine; her nephew, James Brooks; several extended members of the Hooker family; and many dear friends. She is survived by her three sons, Steven of Swain, NY; Stanley (Susan) of Hornell, NY, and Scott (Peggy) of Livonia, NY. In addition, she is survived by six grandchildren, Anthony, Ryan, Matthew, Caroline, Christopher and Kevin Hooker and three great-grandchildren, Pacey, Alexia and Ashton Hooker, as well as extended members of the Hooker family and many nieces and nephews.
Bettye was born in Port Orange, Florida and was a member of the Class of 1945 at South Broward High School. She also attended Mars Hill College, Mars Hill, NC. She met her husband in fall of 1947 and they were married on March 25, 1948, residing in Hornell for all of their 49 years of marriage.
Bettye and her husband were business owners and served the Hornell community throughout their lives, including Hooker and Smith Trucking Company, Hooker Enterprises, Green Acres Mobile Home Park, The Oaks and the Country Kitchen Restaurant. Bettye also owned several businesses of her own, including The Point Restaurant and the Hornell Tastee Freeze. She devoted her time to the successful operation of her businesses, employing many area high school students.
Bettye was also an active member in the Hornell community, including the Hornell Parent-Teachers' Association where she also served at the district- and state-wide levels as Director of the South Central District. She was also a volunteer with the American Red Cross. Bettye was also an active member of the Hornell Rotary and was the recipient of the Paul Harris Award.
Bettye earned her private pilot's license at the age of 41, becoming at that time one of only a small number of women pilots in the state. She and her husband were members of the Aircraft Owners and Pilots Association for many years. In addition, Bettye was an active snow skier and enjoyed her many winters at Swain Ski Center. She also enjoyed traveling, especially to Florida, as well as dancing, golfing, cooking, and reading.
Bettye was extremely creative. She was known as an expert seamstress, making most of her own clothes. She could easily thread a needle into her 90s. In addition, she was known for her creative holiday decorations, bringing delight to many people who passed by her Seneca Road home.
Family was the center of Bettye's life, taking great pride in her children and grandchildren. Her holiday meals were always a favorite and the care she would put into wrapping gifts was always a special treat.
The family of Bettye Hooker will hold a private service at Bishop & Johnson Funeral Home, Inc. in Hornell.
Bettye's family would like to thank the staffs of the Livingston County Center for Nursing and Rehabilitation (11 Murray Hill, Mt. Morris, NY 14510) and the Livingston County Hospice (2 Murray Hill Drive, Mt. Morris, NY 1 4510) for their wonderful care. Donations may be made to either organization, or the donor's choice, in her memory.
Online condolences or remembrances of Bettye are welcomed on the Facebook page of Bishop & Johnson Funeral Home, Inc.
Subscribe to receive updates