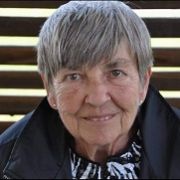 | | |
| --- | --- |
| Date of Birth | February 14, 1944 |
| Date Deceased | April 14, 2021 |
| Hometown | Prattsburgh |
| Home State | N.Y. |
Agnes A. McConnell
PRATTSBURGH – The world lost a beloved wife, mother, grandmother, sister, Aunt and friend. Agnes Anne (McCormick) McConnell, when she died peacefully on Wednesday (April 14, 2021) surrounded by family and friends. She battled lung cancer valiantly and endured 8 long years of grueling treatments to bless her family and friends with additional time.
Agnes graduated from Franklin Academy in Prattsburgh and worked at quite a few local businesses over the years including the Bath VA, Empire Telephone, Prattsburgh Central School, Bully Hill Winery and was co-owner of the Prattsburgh Hardware. Regardless of her work life, Agnes never lost sight of the importance of family and friends. She (and Len) held many family and community parties at their homes over the years – many topping over 100 people.
Agnes was always community-minded and served in the Prattsburgh Rotary Club for more than 25 years where she received the Paul Harris Award for community service. She bought and collected winter coats for children in need while working at the school. She and Lennie sponsored many youth programs through the years ("Fresh Air", Rotary Exchange student program and others) that included taking kids into their home where Agnes always treated them as her own.
She is survived by her husband of 59 years Leonard McConnell, daughters Tracy McConnell and Trina (John) Underhill, grandchildren Nate (Cassie), Clay and Aiden Underhill. Agnes was also survived by brothers and sisters Bill (Martha) McCormick, Micki (Terry) Allis, Squeeg (Glen) Cole, Darlyn Spizzeri, Charlene (Gary) Wilson, Babette (Tata) Byington, Kevin (Coco) McCormick, Candy (Jim) Zimar, Kim (Howard) Sautter, Todd (Jackie) McCormick, Greg McCormick, Trisha (Terry) Brown; sister-in-law Marla McConnell, brother-in-law Mike (Mary) McConnell as well as MANY cousins, nieces, and nephews. Agnes was pre-deceased by her parents Charles and Loyola McCormick, sister Denise McCormick, brother Mike McCormick and brother-in-law Jack McConnell.
A Celebration of Life will be held at a later date.
Donations made to Prattsburgh Ambulance, Prattsburgh Fire Department (13 Allis St., Prattsburgh, NY 14873) or Lipson Cancer Institute (2 Coulter Road, Suite 2615, Clifton Springs, NY 14432) in her name.
The LaMarche Funeral Home, 35 Main St., Hammondsport is honored to assist Agnes' family with the arrangements.
Online condolences or remembrances of Agnes are welcomed on the Facebook page of Bishop & Johnson Funeral Home, Inc.
Subscribe to receive updates