In Memory of
Ryan C. Penta
---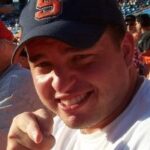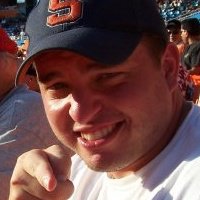 Ryan C. Penta
MIAMI, FL – Ryan C. Penta, 44, passed away suddenly at his mother's home in Arkport on Sunday (July 31, 2022).
Born in Dansville on December 26, 1977, he is the son of the late Robert Penta and Darla (Goho) Kennell.
Ryan was a graduate of Dansville Senior High School class of 1996. He continued with his education and was a graduate of Syracuse University class of 2000.  He furthered his scholastic journey as a graduate of the University of Miami School of Law in 2003 and remained living in the Miami area.  He was a trial lawyer, in the greater Miami-Dade area, owning his own firm, Penta Law.
Ryan was a member of the Florida Bar Association, a Board-Certified Civil Trial Lawyer, a member and Elder of the Central Presbyterian Church of Miami, and a youth coach at Roberto Clemente Park.
His hobbies included all sporting events, he was a season ticket holder for the Miami Hurricanes.  He also enjoyed going to the casinos.  He will be remembered for being very outgoing, he could walk into a room with 100 people and would walk out with 99 new friends!
He is lovingly survived by his mother & step-father, Darla (Dick) Kennell, of Arkport; Brothers, Dylan Penta of Pennsylvania and Josh Penta of Arkport; Stepbrothers, Carlton Kennell of Connecticut and Kevin (Fay) Kennell of Geneseo; Nephew and Nieces, Jacx Penta, Estelle Penta, Olivia Kennell, Emily Kennell, Gabrielle Kennell; Grandfather, Clifford Goho of Dansville; many aunts, uncles, and cousins; and his Miami family, the Cordero's.
Besides his father, he was predeceased by his maternal grandmother, Sue Goho; Paternal grandparents, Robert & Frances Penta; and stepbrother Chris Kennell.
Calling hours are 3 p.m. to 7 p.m. Friday (August 5, 2022) at Chamberlin–Baird Funeral Home, 73 Main Street, Dansville, NY.  The service will be held on Saturday (August 6, 2022) at Dansville Presbyterian Church, 3 School Street, Dansville, at 11 a.m., with the Reverend Bruce Incze officiating.  The service will be live streamed and may be seen on the Facebook page of Bishop-Johnson & DeSanto Funeral Home (click link for live stream) for 30 days beginning at 11 a.m. Saturday (August 6, 2022).
In lieu of flowers, those wishing may contribute in his memory to the Robert Clemente Park, 101 NW 34th Street, Miami, FL 33127.  Envelopes for memorial contributions will be available at the funeral home.
The Bishop-Johnson & DeSanto Funeral Home, 285 Main St., Hornell is honored to assist Ryan's family with the arrangements.
Online condolences or remembrances of Ryan are welcome in the comment section below or on the Facebook page of Bishop-Johnson & DeSanto Funeral Home.
---
Online Remembrances
Kelly Rose says:
Darla, my heart is broken. I can't imagine your pain. I ask for God's peace and presence on you and your family. I love you.
---
Donna Didas says:
Darla, my thoughts and prayers are with you and your family.
---
Tim Harrington says:
For Ryan's mother, family and friends, I wish you peace and comfort. The loss of someone so young - particularly the loss of one's child - is unimaginable for me. I had the pleasure of working with Ryan for several years but kept in touch after we both moved on to other places. I was very happy we continued to talk law and sports (not in that order of preference) and was very proud to see him succeed. I will treasure and continue to tell some "Ryan stories" to those I meet along the way. He was, as older lawyers might say in Latin, sui generis. I miss him greatly.
---
Tina Swindell says:
To the family of Ryan, I am so sorry for your loss. I worked with Ryan in Florida at Geico. I had many a conversation with Ryan where we laughed and joked. So much so that I nicknamed him Twinkle Toes. I even sent him a small trophy labeled Twinkle Toes as a surprise which made him laugh so hard. Ryan was a lovely decent man who treated everyone with the golden rule. I am sure the angels are enjoying his twinkle now but we sure will miss him.
---
Stephanie Harter says:
Dear Darla, My condolences to you! My heart breaks for you lost! May God Bless you and your family!
---
Tim Ross says:
I met Ryan when I joined Geico as a trial attorney. He was thirsty for knowledge of how to become a real trial lawyer. I tried to teach him the things you don't learn in law school, and I think he learned them well. Ryan's mom - you raised a great son. We will all miss him.
---
Ileana Rego says:
To Ryan's mom, family and friends,
I knew Ryan for a number of years. He was sweet, gracious and always made me laugh no matter how my day was going. But when I think of Ryan I think of how uncommon he was as a litigator. Unlike most attorneys I've dealt with in my career, Ryan always had a kind word to say about everyone. His ability to see and share the best about others made him unique, especially in a business where people tear each other down for sport. I regret not having told him so during our recent mediation last month and will miss his kindhearted spirit. The world is diminished without him.
---
Snow Boyd says:
I'm truly at a loss for words and am going to miss the random text from you during football season either telling me I can't blame you since you didn't bet on the Gators game or that your brothers were talking trash. You were one of the nicest and most gracious people I have ever met and the world was a better place with you in it.

To your family, I am so sorry for your loss.
---
Zuly Walters says:
After your mediation, I emailed him to ask where he wanted me to send the draft. Instead of responding to my email he called me and we chatted for a few minutes. He really seemed to enjoy talking. He mentioned you and said ileana must be really good in trial. I agreed and told him how much I have enjoyed watching you a few times. I told him it was a pleasure working with him and wished him well. My deepest condolences to his family and friends.
---
Bill and Nancy Faulds says:
Darla, we cannot imagine the loss of a precious son! Our boys enjoyed your boys in all the years they shared in school, at games and with each other hanging out. Our deepest sympathy goes out to you all. May God in His great mercy carry you all close thru this hard time!!!
---
Keith and Maureen Mehlenbacher says:
Darla,
Can't begin to tell you how sorry we are about losing Ryan. Our thoughts are with you.
---
Jacob Sharp says:
I am so sorry Darla, Josh, and Dylan! I have no words. I am going to miss my weekly texts from Ryan so much. So many memories! Love ya Ryan!
---
Terry Watson says:
To Ryan's family and friends,
You have my deepest sympathy. This is such a shocking loss. I worked with Ryan when we were both attorneys working for GEICO but had met him prior to that. I observed him in trial and can say that he was one of the best trial lawyers I have seen. Beyond that, he had a great sense of humor and always exhibited such compassion for others. He will be missed.
---
jorge A. Calil, Esq. says:
Sorry to have you go, good friend. You were loved by many. I will always remember our eggplant parmigiana lunches in Downtown Miami.
---
Casey Sharp and Christine Leyden says:
Darla, Josh, and Dylan -

We are with you all from afar and will always cherish the memories we had with Ryan. We were lucky enough to see him this spring in Florida and our visits there each year will not be the same. Keep all the stories close to your heart, because you know Ryan wouldn't let you forget them.

Love and hugs,
---
Chris Chapman says:
Darla, Dylan and Josh -

I am so very sorry for your loss. I am in such shock as we all are to hear of Ryan's passing. My family and I are away and I am so very sad that I can not attend the services. Growing up, I knew Ryan, but he and I became really good friends when we worked together for the village. We had such fun with that job. He and I would still talk, and he would comment on something of mine and refer to our old foreman "viper". "Chap can you hear viper now…" and then rattle off something he said. I will surely miss him. You are all in my thoughts and prayers.
---
Mark Goldstein says:
All :

My heart breaks for you. Ryan and I worked tight and across from each other for many years. I will definitely miss him
---
Kathryn alderman says:
Darla. You have my deepest sympathies.
---
Michael & Luann Kane says:
Darla, Dylan, Josh & all family
Our hearts go out to all of you, our deepest sympathy. Ryan was like another son to us and the childhood into young adulthood memories will be forever cherished. All are in our thoughts and prayers,
Mike & Luann
---
Kevin Hagan says:
Darla, Dick, Dylan, Josh and Uncle Corky,

So very sorry for your loss. Our deepest condolences. Kevin tried to be there but flights / weather wouldn't cooperate so he could make his connection. Ryan was taken from you and this world way too soon. We are thinking of you and holding you in our thoughts and prayers. Kevin & Pam
---
Kathy Riano-Lopez says:
My sincere condolences 💐 Ryan was a great attorney and person. We were currently working two cases, where I learned from a very kind and nice person to always work with a great attitude!! Nothing seemed to bother him and he was making our job easier. I am going to miss him. 💐
---
Peter R says:
I met Ryan through work several years ago. No matter what challenges were thrown our way he always had a positive attitude, a kind word, and was a source of encouragement. He was a great friend. My thoughts and prayers go out to his family!
---
Bishop-Johnson & DeSanto Funeral Home, Inc.
285 Main St., Hornell, NY 14843
(607) 324-2700
All rights reserved. This obituary is also archived at bishopdesanto.com
Bishop-Johnson & DeSanto Funeral Home, Inc.