In Memory of
Morgan Danielle Stratton
---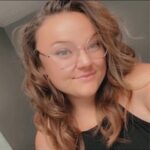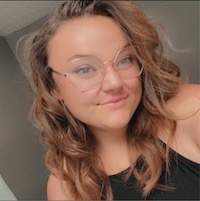 Morgan Danielle Stratton
July 21, 1997 – August 4, 2022
PRATTSBURGH – Morgan Danielle Stratton, beloved daughter, sister, aunt, and niece passed away unexpectedly, at the age of 25, in the early hours of August 4, 2022, at Duke University Hospital, surrounded by her family.
Morgan was born July 21, 1997, to Jeffery and Jennifer (McCormick) Stratton. She was raised in Prattsburgh and was very proud of being a part of the Lady Vikings basketball team for many years, earning multitudes of awards and helping her team reach many sectional titles. She graduated from Prattsburgh Central School in 2015. Morgan then signed on to play with the Corning Community College Red Barons where she was a cherished teammate and gained many lifelong friendships and connections. After college, Morgan found her niche at M&T Bank in Prattsburgh, where she became well loved by her peers and the community. After the closing of the bank, she moved to South Carolina where she tried to find her place and gain new experiences. At this point, she fell ill and was transferred to the amazing medical team at Duke University Hospital where she received her second open heart surgery by Dr. John Haney, with few complications and moved home for recovery. Later, after growing concern, she was taken back down to Duke to have her third, and hopefully, final surgery. After surgery, complications arose, and Morgan passed at 2:27 am on August 4, 2022.  She had a smile that would brighten any room and a laugh that will never be forgotten.  She will be missed by everyone who knew and loved her.
Morgan is survived by her loving parents, Jeffery and Jennifer; brother, Nicholas (AnneLisa) Digati; sister, Brooke Stratton; niece and nephew Aubree and Owen; maternal grandmother, Kathryn West; boyfriend, Joshua Johnson; dog Millie; as well as many aunts, uncles, and cousins.
Morgan was predeceased by her paternal grandparents, Marjean, Mimi, and James, Papa, Stratton; maternal grandfather, Michael, Pa, McCormick; great aunt, Agnes McConnell; and her uncle, Thomas Renner.
Calling hours will be at the Bishop & DeSanto Funeral Home, 35 Main St., Hammondsport on Friday (August 12, 2022) 4-7 pm. A celebration of life will be held at 2 pm on August 27, 2022, at The American Legion in Prattsburgh, NY.
In lieu of flowers donations can be made in her honor to Fingerlakes SPCA, 72 Cameron St., Bath, NY 14810.  Donation envelopes will be available at the funeral home.
The Bishop & DeSanto Funeral Home is honored to assist Morgan's family with the arrangements.
Online condolences or remembrances of Morgan are welcome in the comment section below or on the Facebook page of Bishop-Johnson & DeSanto Funeral Home.
---
Online Remembrances
Mama says:
I miss your smile, I miss your sass, I miss your laugh and tears. Nothing will ever be the same. I am broken hearted and wish I could scratch your back and give you a hug. We should be getting you ready to be discharged NOT having a memorial service. This is not how this is suppose to happen.
Momo your mama loves you endlessly. I will forever and ever miss every single thing about you.
---
VitaminMomia says:
best product for nerve pain
---
Brenda Hapeman Youngs says:
Jennifer & family I'm so so sorry for your loss. I know not a million words or hugs can make this better. Know I know the pain. I hope her memories you have with her, friends, photos, will help you. Sending many hugs & prayers
---
Bishop-Johnson & DeSanto Funeral Home, Inc.
285 Main St., Hornell, NY 14843
(607) 324-2700
All rights reserved. This obituary is also archived at bishopdesanto.com
Bishop-Johnson & DeSanto Funeral Home, Inc.